Welcome to CEU By Net!
We Are an Approved Online Continuing Education Provider for NBCC and EACC, and Multiple State Boards. We Are Also a Licensed Addiction CE Provider for NAADAC-Approved TCBAP-TAAP (an IC&RC Member Board), and Thus Our Courses Are Automatically Accepted by NAADAC.
Try a FREE CE course - or TWO free courses, and earn two Free CEUs and Certificates. Buy our popular Annual Subscription for only $59.95, and take UNLIMITED courses for an entire year at no additional charge.
We now offer more than 100 credit hours of online continuing education (CEUs and PDHs) which are accepted in almost every state for most behavioral health licenses - including Texas, California, Alabama, Florida, Kansas, Michigan, New Hampshire, Arizona, Mississippi, Maine, Ohio, Idaho, Connecticut, Wyoming, Tennessee, Washington, and almost every other state.
CEU By Net is a certified CE Provider for multiple State Licensing and Certification Boards for both Mental Health and AOD/SUD, including Texas, Alabama, California, and Florida. Click here to check our interactive map for basic approval information in YOUR state.
---
You can buy an Annual Subscription for only $59.95 - and take Unlimited CE and PDH Courses on this site for an entire year. Not sure if you want a Subscription? Then take two Free Courses to see how our site works.
On this site you can do it all online, 24-7. Download a Mental Health or AOD Continuing Education course, pass an online CE quiz. Then instantly print and save - and even email your CEU or PDH certificates to yourself or someone else. There's no waiting, for anything.
NOTE: On this CE website 1 CEU = 1 Credit Hour of CE Credit = 1 EACC PDH = 1 Clock Hour of CE Contact = 0.1 'NBCC CEU'
---
What Are Our MOST POPULAR Course Formats?
Our

'QUIZ ONLY'

Courses Are The Most Popular Course Format. These are primarily Professional Journal Publications and Training Manuals in a PDF format, which you can download, read, and print FOR FREE, before you decide if you want to enroll in the course and take the quiz. Take a look at the 'Quiz Only' catalog here.
What's the appeal of this format? With these courses, you can view and read, download, save, and print the course's text material AND a copy of the quiz BEFORE you decide if you want to enroll in the course. You pay ONLY if you decide to take the quiz to earn a certificate. (OR, if you have purchased an Annual Subscription for $59. 95, you don't pay anything at all to enroll in any of our courses, for one entire year)
Hop over to our 'Quiz Only' catalog! You can easily access our FREE-to-READ-and-PRINT sponsored Journal Publications and Training Manuals AND their quizzes .... and then IF you decide to enroll in the course, just enroll in the course.
The 'Quiz Only' courses address important clinical topics such as:
Working with Severely Traumatized War Zone Post-Deployment Military Personnel and Veterans

Suicide Prevention in LGBT Youth
Mental Health Response to Trauma, Terrorism and Mass Criminal Violence: A Training Manual

HIV-AIDS Behavioral Health Counseling with Adolescents and Families

Cognitive Behavioral Therapy (CBT) for use in Anger Management groups - Approved for Domestic Violence in Florida

CBT with couples and families for treatment of Domestic Violence and Marital Instability related to AOD - Approved for Domestic Violence in Florida

'Psychoactive Treatment Medications - What Every Counselor Should Know'

Advanced Directives - Counseling for End of Life Care,

A Community Approach to Maternal Depression in multiple ethnic groups

Adult Depression using a 'stepped care' model

How to Respond to Mass Violence and Terrorism

How to protect yourself legally and professionally, in the assessment of children and adolescents - especially those who present a risk to self or others (that's Course 3C).
Take a quick look at an online quiz. This quiz is for our FREE-TO-READ sponsored course on Prevention of Suicide in LGBT Adolescents and Young Adults. Our approach to quiz development makes reading through online publications much easier!
And do you also like self-paced, self-navigated SLIDE SHOWS? We have those too! Please note that we NOW offer our four most popular Adobe Flash Slide Show Courses in a PDF FORMAT, so that mobile devices such as iPad and Android can view them. Take a look at a demo of our Ethics Courses 3D and 4D, here.
---
We Are a 24-7 Online Operation - with Superior Customer Service 7 Days Per Week Until 10 PM CST- Even On Holidays! Just Email Us at support@ceubynet.com!
---
Quick Links to Credit Hours

Click the map or this link, to access our Approvals by State. Based upon our multiple national and state certifications, our courses are automatically approved or accepted by most states, for most behavioral health licenses.
---
UNIQUE COURSES YOU WON'T FIND ANYWHERE ELSE!
Tired of seeing the same courses on every site you visit? Well, then, try this site. On this site you can get AOD and Mental Health CEUs for counselors and social workers with courses that are PRACTICAL and RELEVANT - and several that are entirely UNIQUE. Examples of unique courses that we offer, developed and copyrighted by CEU By Net:
---
Our Continuing Education courses address contemporary issues and are applicable to a broad range of treatment providers.
The course is appropriate for Mental Health and AOD Counselors and Therapists, Social Workers, EAP Providers, mental health nurses, community workers, some Psychologists, some School Counselors including California LEPs, and all individuals who serve adolescents and young adults - whether as clients or students or community members.
Important: The authors of this well researched and documented continuing education publication (5J) are clear that "because any young person may be LGBT, we must assume that clients or students could be any sexual orientation or gender identity, and respond accordingly".
Continuing Education Course 5J assesses the major 'risk factors' which can contribute to suicide of LGBT (a.k.a. GLBT) adolescents and young adults - including the internet, family and friend's history of suicide, harassment at school, rejection by family members, "coming out" to family members at an early age, etc. - and then provides specific recommendations through model programs, for ACTION to reduce the risk of suicide. The strategies are designed to be implemented with LGBT youth in schools, communities, screening programs, crisis lines, practices and gatekeeping clinics.
---
For a CLICKABLE LIST of the main clinical areas for which we offer continuing education CEUs and PDHs, go here: Course Topics Links
---
WE ARE AN APPROVED NBCC PROVIDER (ACEP #6338)
CEU By Net is an NBCC-Approved Continuing Education Provider (ACEP #6338) and thus offers NBCC-approved credits for courses which meet NBCC requirements.
(NOTE: 1 clock hour = 0.1 NBCC CEU)
CEU By Net offers NBCC-approved credits for ALL of the courses on our website, and the number of clock hours we award per course complies with NBCC's published requirements, i.e., 4000 words per clock hour. CEU By Net (ACEP #6338) is solely responsible for all aspects of the programs/courses we offer.
Our courses are offered ONLY online (Internet Based Distance Learning). CEU By Net is NOT a 'Traditional Home Study' Provider, and thus we are prohibited from mailing out study materials or quiz materials. All courses must be accessed online, and all quizzes must be taken online.
Because CEU By Net is an approved NBCC continuing education provider (ACEP), our course credits are accepted by virtually every state for LPCs and other counselors and for marriage and family therapists. The international EACC certifies our courses for CEAPs, Our courses are also accepted by State Boards for social workers, case managers, pastoral counselors, addiction professionals and others whose state boards accept courses which are presented by NBCC-approved providers.
---
---
Q: What States and Licenses Accept Our Continuing Education Courses and CEU Certificates?

A: Our Mental Health Continuing Education Courses and CEUs or PDHs are accepted by almost every state for most mental health and AOD licenses including
case workers, rehabilitation

some school psychologists (including California LEPs)
Q: But, What If CEU By Net Is Not Pre-Approved for Continuing Education In My State?
We are a Certified Continuing Education Provider for National Board for Certified Counselors (NBCC), the international EACC, and multiple State Boards, including four Association of Social Work Boards (ASWB) member states. Based upon these certifications, our AOD and Mental Health Continuing Education Courses and CEUs or PDHs are accepted in almost every state, for most mental health and substance abuse counselor licenses.
Examples: We offer online AOD and Mental Health CEUs for Counselors and Social Workers with varied licenses: LPC, LMHC, LGPC, LMFT, MFT, APC, LPCP, LCPC, LMHP, LPCMH, LCSW, LAMSW, LISW, LSW, CMSW, CSW, PCMSW, APSW, AADC, CCDS, CCS, LCDC, and for most other Counselors' and Social Workers' licenses. For a more complete list of licenses, follow this link.
---
What Else Is Popular On Our Site?
Looking for FREE Mental Health Continuing Education CEUs or PDHs? We have that, too. We now have two FREE continuing education courses, each earning 1 free CE Credit (i.e., 1 clock hour) and a free CE Certificate. One is a slide show format, Course 1B. The other is a 'Quiz Only' format, Course 1D. Both are for mental health and AOD counselors and social workers.
NOW!

You can now watch our most popular PowerPoint slide shows in PDF! Even on an iPad or Android or mobile phone. Here's our Ethics Course 3D and 4D preview, in PDF.
---
APPROVALS
Q: Which State and National Boards have certified CEU By Net to provide online mental health continuing education credit hours (CEUs and PDHs) for counselors, social workers, LMFTs, and other licenses?
We are certified as a Provider of Online Continuing Education CEUs and PDHs by NBCC, EACC, Florida CE Broker, multiple Texas State Boards, California BBS, and Alabama Board of Social Work. All of these states are members of the Association of Social Work Boards (ASWB), and all except California are board affiliates of NBCC. EACC is an international Certification Commission. Therefore, because of these certifications, most other states accept our CE courses and CEU certificates for credit.
You can check our Interactive Map for CEU By Net's Continuing Education Provider status and licensure details for your state ....
.... and remember that many states allow the licensee to use their own discretion based upon applicability of the CE course and the approval by other States and national boards which have pre-approved the CE Provider.
---
Most Popular CE Courses List
Assessment and Diagnosis CE for Multiple Populations: Dual Diagnosis MH-CD and MH-AIDS | Geriatric-Aging | Children and Adolescents | Depressed Adults | Maternal Depression from a Cultural Perspective | Personality Disorders

Cultural-Ethnicity CE - Maternal Depression From a Cultural/Community Treatment Perspective | The Lesbian, Gay, Bisexual and Transgender (LGBT or GLBT) Culture of Adolescents - Protective Factors in Preventing Suicide
---
Try one of our new 'Quiz Only' courses, where you can view and print the CE materials and the CE quiz for FREE - then go online to complete the quiz. You pay ONLY for the quiz.
Watch a Slide Show Course Demo!
WE NOW OFFER MULTIPLE COURSES IN PDF FORMAT AND SEVERAL 'QUIZ ONLY' COURSES WHICH ARE VIEWED AS REGULAR WEB PAGES.
IF YOU FIND A COURSE IN THE MANAGED CARE CATALOG THAT REQUIRES FLASH TO VIEW: IF YOU DON'T HAVE THE FLASH PLAYER ON YOUR COMPUTER, YOU CAN DOWNLOAD THE FREE ADOBE FLASH PLAYER ADD-IN. IT TAKES JUST SECONDS TO DO!
---

'Got mouse?' Then pick fast, easy, UNIQUE courses, and click your way to instant online CEU CERTIFICATES. Totally painless. Stress free. And very affordable.
_______________

* Now you can buy an Annual Subscription online, with PayPal or any regular credit or debit card. Get UNLIMITED CEUs or PDHs for an entire year, just $59.95. For more information, click here.
_______________
More on Licenses . . .
Q: More details on who can take our online Continuing Education courses for CEU Credit?
A: We are approved by NBCC for Online CE Courses and by EACC for PDHs. And our CE Courses and CEUs or PDHs are also approved by
multiple Texas State Boards for LPCs, LMFTs, MFTs, Social Workers, and LCDCs,

the Alabama State Board for Counselors, and

Florida for LMHCs, Social Workers, LMFTs, and accepted for CAP.
Click here to view the interactive map for your state and license specifics. You will find that almost every state accepts our CEUs or PDHs for multiple licenses.
_______________
Just How Stress-Free Are These CE Courses? Want to See? We've Got DEMOS of our Slide Show Courses, the Most Popular of Which Are Now in a PDF Format. And take a look at our 'Quiz Only' Courses.

AND THE QUIZZES?
QUIZ HINT FOR ALL OF OUR COURSES: You can print a copy of the quizzes before you begin reading the course .... and then find answers as you cruise through the CE material. Then complete the T/F and multiple choice questions online. Fast and easy. And no need to finish these CEU courses in one sitting - just return and sign in whenever it's convenient, from ANY computer.

_______________
What Are Your Special Continuing Education Interests?

_______________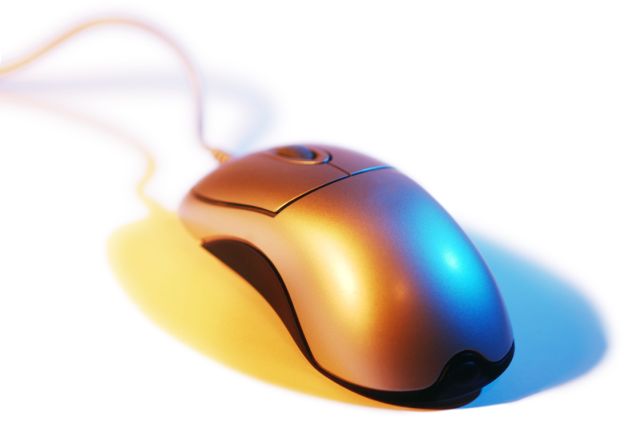 QUICK LINKS

To get a fast look at the topics we address, click the COURSES tab on our menu bar near the top of this page, and scroll down the drop-down list.

Q: I'M LOOKING FOR A COURSE WITH A SPECIFIC NUMBER OF CREDIT HOURS. HOW DO I FIND WHAT I AM LOOKING FOR, FAST?
A: Click the COURSES tab near the top of the page. Here you will find a drop-down menu item which takes you to courses offering EXACTLY THE NUMBER OF CEUS YOU NEED.

Q: WHO CAN EARN CONTINUING EDUCATION CREDITS HERE?
Q: WHO CAN BENEFIT FROM THE COURSES WE OFFER?
_______________
MORE QUICK LINKS TO KEY CONTINUING EDUCATION SUBJECT AREAS AND COURSES IN OUR ONLINE CE CATALOG
CLICK THE LINKS BELOW, to jump to the CE catalog - or catalog item - which interests you.
Or you can go directly to the
COMPLETE COURSE CATALOG
to scan through all subject areas.
_______________
DEMOS
[Our Ethics Courses 3D and 4D are now offered in a PDF format, so that mobile devices can also view them. We also offer more than 40 hours of FREE to VIEW 'Quiz Only' courses which can be downloaded to your computer as a PDF document.]
Or click the GREEN button below to see a 'preview' of a course of our choice.
QUIZZES: And when you have purchased a course, you can print the quiz before you start the course, to use as a quick study guide as you move through the material. The short T-F and multiple choice quizzes are online, just like the courses and the INSTANT certificates.

_______________

Click your BACK arrow to return.
More About Approved Licenses?
Jump to our STATE LICENSURE MAP to see which licenses are covered for YOUR state, based upon your State's published regulations. For Texas, click here.
And please bear in mind that the list of licenses for any given state is not necessarily all-inclusive.
Most states either automatically approve our CE Courses based upon our certifications by NBCC and multiple state boards ..... or they may accept a CE course if it is RELEVANT TO YOUR LICENSE. Many state boards will automatically accept CE courses which the licensee feels is relevant to his or her work and license, allowing you to use your own discretion. For example many State Social Worker Boards accept our courses based upon these factors.
Our interactive map provides links to State Rules for most of the states, so that you may access your state rules quickly as needed.
To view the broad range of licenses for which our CE Courses are approved, in states across the country, click this link.
Those who use our continuing education programs for licensure renewal include social workers, professional counselors, rehabilitation specialists, nurses, pastoral counselors, addiction treatment providers, marriage and family therapists, and others in a variety of settings - inpatient, outpatient, private practice, and governmental services for mental health and AOD.
______________
ACCEPTED IN ALMOST EVERY STATE? YES! ALMOST EVERY STATE!
In addition to our Texas, California, Florida, Alabama, and NBCC CE Provider certifications, our CEUs or PDHs and CE courses are accepted IN ALMOST EVERY STATE by Professional Counselor and LMFT MFT Boards, and by numerous Social Worker Boards.
Based upon our NBCC ACEP Provider Approval and our continuing education certifications in Texas, California, Florida, Alabama, our online Ethics CEU Credit Hours and other CE courses are also accepted in New Mexico, Vermont, Missouri, Delaware, Iowa, Maryland, Kentucky, Tennessee, New Jersey, Oklahoma, Oregon, Montana, Wyoming, Alaska, Louisiana, Minnesota, Maine, Kansas, Idaho, Arizona, Connecticut, West Virginia, Utah, Virginia, Washington, Pennsylvania, North Dakota, New Hampshire, Ohio, Massachusetts, Wisconsin, Michigan, Illinois, Idaho, Indiana, North Carolina, South Carolina, South Dakota, Georgia, District of Columbia (DC), and almost every other state for most behavioral health licenses.
SPECIFIC APPLICABLE LICENSES?
MOST STATES accept or pre-approve our CE Courses for most licenses. In Texas, CEU By Net is licensed and certified to provide continuing education by
Texas Certification Board of Addiction Professionals and Texas Association of Addiction Professionals (an IC&RC Member Board which is approved by NAADAC for CE Credits) - Provider #1877-12, for LCDC, AADC, CCDS, and CCS

Texas Department of State Health Services Professional Licensing and Certification Unit for the following State Licenses:

TEXAS - LPC - Licensed Professional Counselors - Board Approved CE Provider #494

TEXAS - LCSW, LMSW, LBSW - Social Worker - Board Approved Continuing Education Sponsor CE Provider #4670

TEXAS - LMFT, MFT - Licensed Marriage and Family Therapist - Board Approved CE Provider #192
And OUTSIDE OF TEXAS, we're approved by NBCC and for most mental health and AOD licenses. SEE THE LIST BELOW.
Please check the Interactive Map, to see which licenses are listed for your state. We don't list every applicable license for every state,and if you are unsure about the acceptability of our CE courses and CEUs or PDHs for YOUR license, email us and we will research it for you!
Here's a PARTIAL LIST of licenses found in the states which either APPROVE us automatically, or in which we meet all PUBLISHED criteria for "Accepted CE" for the given license:
Professional Counselors - LPC, LGPC, PLPC, PC, APC, LPCC, LPCA, CPC, LPCP, LCPC, LPCMH, LMHC, LCMHC, LMHP, PCMHC, LIMHP, PC, APC, LMHC, MHSP, RIC, RP, and other professionals.

Social Workers - LCSW, LSW, LISW, CMSW, CSW, PCMSW, APSW, LMSW, LICSW, LGSW, LAMSW, LSWA, LBSW, SWA, SWT.

Marriage and Family Therapists - LMFT, MFT, IMFT, CMFT, AMFT, LMFC, MFCC, MFTI, MFCI

EACC- Certified Employment Assistance Professionals - CEAP

Substance Abuse Counselors - LSAT, CSAC, LCDC, LCDP, CADC, LADC, LADAC, LCDC, LPAT, AADC, CCDS, CCS

Pastoral Counselors (CPT, PC), Art Therapists, School Counselors, and more!
WHO CAN BENEFIT FROM OUR CEU COURSES?
Our CE course content is current and relevant for licensed professionals who work in a variety of settings including private practice, schools, nursing facilities, Community MHMR Centers, hospitals, substance abuse treatment facilities, and other such agencies and organizations.
Our continuing education courses are designed to address core professional issues, ethics, and clinical approaches which are valid for multiple licenses - whether that be LPC, Social Workers, LMFT, LCPC, LMHP, LPCP, LMHC, AOD Addiction counselors, Pastoral Counselors, etc..
All of our CE Courses and CEUs or PDHs are designed with the interests and needs of contemporary professionals in mind. Our subject matter is oftentimes unique, and it deals with the 'hot' issues of the day. Such as? Surviving in a managed care environment. Ethics from both the traditional and the newly-relevant perspective. Treatment of cognitively impaired aging individuals. Treatment approaches when funding is limited and tightly controlled. Assessment and diagnosis of adults, children, and geriatrics. Contemporary substance abuse and addiction treatment issues. Child and adolescent issues. Cultural Competence. And more.

* Each continuing education course meets the CEU requirements of NBCC and most behavioral health licenses in MOST STATES.
* What about YOUR state, and YOUR license? Can YOU use our CEUs or PDHs and credits in your state? See the interactive map for details of licenses and states.
_____________
AGING: For those working with the geriatric population, we have a popular 4 credit hour (4 clock hour) Geriatric-Aging CE Course which provides a practical approach to treatment of early cognitive decline and behavioral dysfunction in the non-Alzheimer's elderly population. View the demo.
And we also have a 2-credit Ethics Course 2D, which is also a Counseling Intervention Course, applicable to the geriatric population - 'Advance Directives: Assisting with Plans for End of Life Care'. Get some Aging CEUs or PDHs here, with unique courses. _______________

OUR COURSE DEMOS.
Stress-Free CEUs or PDHs (Clock Hours).
If you can VIEW one of these DEMOS (click a link below), you can take our courses and quizzes - a fast path to instant online CEU Certificates.
This course comes in a 3-Credit version (Ethics 3D), and a 4-Credit version (Ethics 4D). Take a look! Click the link above.
HOW TO FIND THESE TWO COURSES ABOVE?
Go to the catalog, for details about the 3-Credit 'ETHICS 3D' and the 4-credit 'ETHICS 4D' courses - 'When Insurance Is Paying For Treatment - The Ethics of Treatment Documentation in Today's World'. The content of these two courses is unique - NOT your same old ethics course.
NOTE: The 4-hour 'ETHICS 4D' contains all of the material in 'ETHICS 3D', PLUS additional ethical issues, for one more credit hour. Both courses are applicable to LPCs, LGPCs, LMFTs, LCSWs, LMSWs, LCPCs, LMHCs, LMHPs, LPCPs, LCDCs, LSATs, and other behavioral health professionals.

Interested in GERIATRIC BEHAVIORAL HEALTH Treatment Approaches? Then go to the catalog for details about the 4 credit-hour AGING TREATMENT COURSE. The assessment and treatment interventions taught in this CEU course address non-Alzheimer's COGNITIVE CONFUSION AND IMPAIRMENT in aging individuals (which at times may mimic dementia).
We also address the serious BEHAVIORAL difficulties which oftentimes appear concurrently. Like what? Agitated and angry behavior, aggression, refusal to perform essential activities such as toileting, and bizarre behaviors which may lead to inpatient care if not stabilized. How best to approach these AGING issues, therapeutically, in a variety of treatment settings? That's the focus of this course.
ETHICS CEUs or PDHs
Our 3- and 4-clock hour credit Ethics Courses 3D and 4D are 'never-boring' unique slideshows entitled 'When Insurance Is Paying For Treatment - The Ethics of Clinical Documentation in Today's World'. Both address the shifts that have come with a new healthcare system, which impact our ethical foundation.

Ethics 4D provides the same material as Ethics 3D - with additional material for one more credit hour.

Our 2-hour credit course, Ethics Course 2D is an Ethics course AND a Counseling Intervention Course - 'Advance Directives: Assisting with Plans for End of Life Care.' This course is appropriate for mental health professionals working with individuals in nursing facilities or hospitals or any location where clients and families are dealing with end of life issues. Also appropriate for AOD substance abuse counselors who are working with persons with HIV and AIDS.
DIAGNOSIS, ASSESSMENT, TREATMENT AND CHART DOCUMENTATION
Check out our course which takes you 'Beyond the Yellow Legal Pad'. It's Substance Abuse and Mental Health ASSESSMENT AND DIAGNOSIS OF CHILDREN AND ADOLESCENTS (including those in acute high-risk crisis). This assessment course comes complete with free, modifiable forms to download.
And there is MORE on Assessment and Diagnosis of ADULTS with major mental illness and/or concurrent AOD disorders. TREATMENT methodology including our new 'Quiz Only' Course 2F Personality Disorders in Persons with HIV/AIDS.
And if you are seeing ADULT or CHILD AND ADOLESCENT clients whose TREATMENT is paid by an insurance company or other such contractor (HMO, MCO, the State, etc.), we have courses which cover the 'new nitty gritty' of DOCUMENTATION of your clients' treatment issues and services .... including the ETHICS of DOCUMENTATION in today's world.
SURVIVE AND THRIVE IN MANAGED CARE
Is Behavioral Health MANAGED CARE just about money and business? NO. Does it have a MAJOR impact upon how Mental Health and Chemical Dependency programs and licensed providers 'assess the need' for treatment and then 'deliver' the treatment? YES - it certainly does, as those of you who are already dealing with it know only too well. We've got some GREAT Managed Care survive-and-thrive stuff for you!
Our Managed Care courses include topics like how to avoid those duh!-type errors which can COST you big bucks. How to collect when the HMO has erroneously denied your claim. Which add-on contract opportunities are SAFE, and which have 'Don't even THINK about it!' written all over them. And other real-life sticky HMO issues!
Want to know the inside nitty gritty about MANAGED CARE - including the how-to and the why-this? And it helps to know how MCOs think.
. . . OR IF YOU'RE ALREADY knee-deep into Managed Care, you can sit back and shout 'YES!' (or maybe 'NO!') as you scroll through our colorful slideshows about this most controversial of subjects, Behavioral Health Managed Care.
It's no-holds-barred stuff, telling it like it really is, in a way that will likely surprise you. Example: Our CE MiniCourse 2B, 'They're Coming To Audit WHEN?' Or check out some of our Managed Care topics here.
And what to do about those unpaid or denied insurance claims? Was this due to failure to document effectively? Failure to demonstrate Medical Necessity? Their error? Or one of those 'duh' errors on our part? Find out all the reasons why claims are denied - here on this site.
To learn more about CEU By Net, go to our About Us page.
And if you are interested in what OTHERS around the country think about MANAGED CARE - or want to scan a good GLOSSARY of behavioral health terms - just hop on over to our Links and Downloads page, and scroll down to PROFESSIONAL RESOURCES.
Click these links to view the previews of Ethics 3D and 4D and Aging Course 4G ... or enroll in and watch our FREE short slide show course, Course 1B.
POPULAR SHORTCUTS
---
Quick Links to CEUs and PDHs, Below:
UNLIMITED CEUs! Buy an Annual Subscription for Only $59.95
And Get Unlimited CEUs or PDHs for One Full Year!
'QUIZ ONLY COURSES' Free to Read and Print - Pay only to take the quiz for a certificate.
---
DEMO! Watch a PDF slide show preview of our most popular Ethics Courses. 3 and 4 CEUs or PDHs (clock hours of CE Credit)
DEMO! Watch a slide show preview of our popular Aging Course - Treatment of Early Cognitive Decline. Earns 4 CEUs or PDHs (credit hours)
MOST POPULAR COURSE - 4 CEUs or PDHs! Course 4J - Anger Management for Substance Abuse and Mental Health Clients: A Cognitive Behavioral Therapy Manual - only $22.
---
Get Continuing Education CEUs or PDHs in multiple clinical subjects:
---
Do You Need Some Fast Behavioral Health CEU Certificates?
Like even an hour from now with certificate in your hand? [Our smallest course awards 1 credit hour.] You can get it, here! Our Mental Health and Substance Abuse courses are easy to absorb (lots of bullets). And the certificates are an instant download that you can access again whenever you need to do so. Your certificates remain on file in your account.
And the Certificates?
No waiting - for anything. Our site features ONLINE, INSTANT download of courses and printable certificates - personalized with your name and license, the GOALS of the course, credits awarded, and our CE certifications.
You may also save the certificates to your computer, and even Email the certificates to yourself if you choose. All with no faxing or waiting for emails (or anything else) from us. But we are here if you need us - just email us. [See - Contact Us for email instructions.]
---
HOW OUR CATALOGS ARE ORGANIZED
We Have a Catalog for Each Major Clinical Area Addressed On Our Site. Click here for a Brief Description of Each Catalogs' Content - a Brief Summary of the Kind of Courses You'll Find in Each Catalog. Or to Jump Directly to the Complete Catalog, Click Here.
For Your Convenience, If Relevant to More Than One Catalog, the Course Will Appear in Each Relevant Catalog, e.g., As in Both Ethics and AOD, or in Both Aging and Treatment Methods.

* ALL COURSES BY NUMBER OF CEU CREDITS - Need a specific number of CEUs or PDHs? This catalog will let you view the course titles that match the number of CEUs or PDHs you need.
* 'QUIZ ONLY' CEU COURSES - A new addition for this site ... offering links to carefully selected mental health and chemical dependency study materials which are FREE to view, free to download to your computer, and free to print (including a copy of the online quiz that you may choose to take). You may pay a fee to take the quiz online on our website, to obtain your instantly downloaded certificate. We will add several more such courses this summer.
* AGING CE COURSES - assessment and treatment of cognitive decline and behavioral issues in the elderly, triggered by a number of issues. * Also, assisting with Advance Directives for End of Life Care.
* ETHICS CE COURSES - ethics for mental health and AOD substance abuse providers, with a non-traditional focus, such as ....
- Assisting individuals and caregivers with Advance Directives - the decisions made for end of life care.
- The Ethics of Treatment Documentation When Insurance Is Paying the Bill. How to cope - ethically - with the implications of those Care Management decisions, with which we may seriously disagree.
- The ethics of needing to document extensive clinical detail in our clients' clinical records -diagnosis(es) both single and dual, a detailed justification for a specific treatment based upon the new Level of Care criteria, and their response or non-response to treatment on an ongoing basis.
- How to respond to the insurance companies' new emphasis upon OUR clinical effectiveness with our clients.
* ADDICTION - AOD - DUAL DIAGNOSES CE COURSES - contemporary approaches to AOD treatment and intervention, including the Managed Health Care environment. Several new 'Quiz Only' courses.
- Family and couples treatment for problem drinking - 'Alcohol and Relationships: Problem Identification and Treatment'
- Psychotherapeutic Medications - What Every Counselor Should Know'
- Personality Disorders in Persons with HIV/AIDS
* CHILD AND ADOLESCENT CE COURSES - including a VERY popular course which teaches a structured approach to MH and SA/CD assessment and documentation of findings, in a manner which is thorough, accurate, and which protects us legally and professionally. Has some excellent downloadable prototype forms for biopsychosocial and risk assessments which you can use in your practice or program. Our clients LOVE these forms!
More Child and Adolescent Courses:
- Working with seriously ill children and their families regarding Advance Directives for End of Life Care.
- Maternal Depression and its impact on young children, from a cultural and community perspective.
- Family Therapy interventions when there is a drinking problem in the family - 'Alcohol and Relationships: Problem Identification and Treatment'
* MANAGED CARE CE COURSES - how to clinically adapt and cope with the expansion of Managed Care (quite relevant under the new national Health Care Reform) ... from the back room to the front lines of delivery of treatment. 12 courses, including a 10 credit course for $40.
* ASSESSMENT AND DIAGNOSIS CE COURSES - from children and adolescents, to maternal depression, to assessment of couples and families with alcohol issues, to geriatrics. Other clinical emphases coming very soon!
* TREATMENT DOCUMENTATION CE COURSES - the nitty gritty of day to day documentation under a new model of managed health care, to preparing for audits of your treatment records.
* TREATMENT METHODOLOGY CE - geared to Professional Mental Health and Substance Abuse treatment issues and approaches, with multiple age groups and diagnoses
- child and adolescent, dual diagnosis mental health, AOD
- a group CBT approach to anger management for mental health and substance abuse clients
- family and couples therapy with 'problem drinkers'
- maternal depression
- cognitive decline and behavioral problems in geriatric individuals
- working with persons who are dying or facing threat to life (including but not limited to AIDS patients and those with cancer, Alzheimer's and high risk professions such as the deployed military and their families)
- a new 'Quiz Only' course, 'Psychotherapeutic Medications - What Every Counselor Should Know' Do you want to pass your next record audit when the insurance or state auditor shows up at your door or calls for a client's record? In our short Course 2B, you'll get clear cut, 1-2-3 how-to-do-it.
---
IF you are an LPC, Social Worker, LMFT, MFT, or other mental health or AOD professional, are you concerned about how the new Health Care Reform will affect how you treat your patients and clients? Not sure how to react to Managed Care from a clinical perspective? Wanting to know in advance where the 'potholes' are located? Then grab a seat and get a closeup view of what to expect and how to cope with it. We have twelve courses in our Managed Care Catalog which deal with this below.
- What, exactly, is a 'Capitation Contract'?
- How will the MCOs determine 'Medical Necessity' of treatment for your client, and how do you get approval for what he or she really needs?
- How does Care Management really work, from a clinical and medical perspective? Like, what about the ETHICS of how they work, and how does that impact us, the providers?
- And what do we need to place in clients' records to support this? How to do 'fool proof' clinical documentation in those treatment records? Learn which types of Provider Agreements or 'contract add-ons' are 'acceptable risk' and which ones have 'Don't even think about it!' written all over them! What are some good treatment program options to suggest to your insurance company?
- How to collect on those unpaid claims?
---
Please register with our web site through the link at the upper left of the page, to indicate that you want to be informed of new courses and special offers!
Questions or complaints or suggestions? If so, we'd like to hear from you. Email us!
---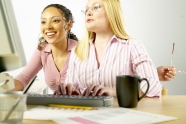 We are grateful for
the involvement of our Social Work Consultant Athena Gavaris, LCSW in the development of this website, from the very beginning of its conceptualization. And we are grateful for all of the wonderful suggestions of our friends, colleagues, and our site users for their invaluable suggestions.
-