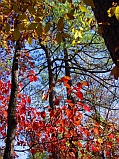 Welcome to CEU By Net! With Purchase of an Annual Subscription for Only $59.95, You Can Earn UNLIMITED CEUs and PDHs for One Full Year from Date of Purchase, with No Restrictions or Strings Attached.
We Currently Offer More than 100 Credit Hours on This Site, with More On the Way. Take All the AOD and Mental Health

Courses You Want for an Entire Year (12 Months) for Only $59.95. That's Less Than $0.65 Per Credit Hour.

Choose from Any of Our Current Courses Plus All Courses We Will Add Over the Next Year. It's Our Most Popular Purchase Option - an Annual Subscription for Only $59.95.

Go

HERE

to Purchase Your 'Ticket' to Unlimited CEUs for LPCs and Other Mental Health Counselors, Social Workers, LMFTs, Addiction and AOD Counselors, and More.
Note: For the definition of 'CEU' and 'PDH' when earned on this website,

CLICK HERE.
We accept PayPal and all major credit cards. And please note, we NEVER automatically bill your credit card. In fact, we don't retain any of your credit card information on our website. When you make a purchase, your credit card information is seamlessly transmitted directly to your credit card gateway for processing, and is not recorded in our website database for any purpose whatsoever.

Click HERE to go to the 'PURCHASE' page for the Annual Subscription. Then, when you're ready to enroll in courses, just log in to your account, and GO! Enroll in all the courses you want, at no additional charge. With a subscription, you can ignore the price tags on the courses in the catalog; those are for people who don't have a subscription.

With our Annual Subscription, you can take unlimited online Continuing Education and Professional Development courses which are approved and accepted for Social Workers, Counselors, and Therapists in almost every state. For information about Our Approvals, click HERE.
---
CERTIFICATES: All of our courses have instantly downloadable certificates in an easy-to-print PDF format which you can save to your computer, or even email to yourself or someone else. Misplace it? Not a problem. Just re-download it.
RESTRICTIONS or LIMITATIONS on what you can take with your Annual Subscription? NOT on this site! Unlike some plans offered elsewhere, there are no restrictions on the courses you may take. Your choice of courses in which to enroll is UNLIMITED - it includes everything that is posted on our site at the time you purchase your subscription (currently, 96.5 CEUs), plus new courses which are added throughout the year. Want to buy a subscription? Click Here.
---
What Kind of Courses Do We Offer? In What Formats?
Take a Look! Some of Our AOD and Mental Health Courses Are a Bit Non-Traditional - It's Not Your Usual Fare. We Want to Keep Things Interesting! And Relevant. And Affordable. So What Kind of Courses Can You Choose? Take a Look at the Clickable Links Below. For Information About Our Formats, Go HERE.
Click the links below for more information about course content in various clinical areas - all of which earn CEUs and PDHs.
If you want to try a couple of FREE mental health CE courses first, click HERE.
---
OUR APPROVALS

CEU By Net is a licensed CE provider for NBCC, EACC, and TCBAP-TAAP (an IC&RC Member Board which is an approved NAADAC provider). We are also approved by multiple state boards including Texas, California, Alabama, and Florida.
Based upon these accreditations, ALMOST EVERY STATE accepts our course credits for AOD and Mental Health Counselors, Social Workers, Marriage and Family Therapists, some states' Psychologists, Rehabilitation Specialists, and more. Click HERE to go to our interactive state map - click on your state - and view what we know about our approval status with YOUR Board.
Our subject matter includes most of the currently relevant topics sought by licensees as well as those specialty topics required by many state boards - and you can take them ALL - unlimited - at no cost - for one full year, with an Annual Subscription:
Some of our popular courses include these:
Ethics with a different slant | Assessment and Diagnosis including how to avoid professional competence issues. | Working with War Zone Veterans who return home with PTSD, using a CBT approach.
| Treatment and assessment of individuals, groups, and families with Dual Diagnosis mental health and addiction issues using CBT
| Treatment of Acute Cognitive Impairment and Severe Behavioral Disorder in the aging geriatric adult, using a creative 'skills based' approach. | Child and Adolescent issues including Dual Diagnosis Assessment, Treatment of Adolescent SUDs, and Suicide Prevention with LGBT Adolescents
And two of today's 'hottest' topics: Bullying Prevention and Intervention | Surviving Managed Care and Health Care Reform - in clinical documentation and program design.
To find what you are looking for in our topic-specific catalogs, click COURSES on the menu bar near the top of this page, and scroll down the drop-down list.
What Course Formats Do We Offer? Read on Below.
ABOUT OUR COURSE FORMATS: CEU By Net's courses are currently offered in three formats - Adobe PDF, Adobe Flash, and regular HTML web pages that can be saved as a PDF document. Our 'Quiz Only' courses, Ethics 4D and 3D, and Aging Course 4G can be viewed by anyone with an internet connection and Adobe Reader or another PDF reader - even those using mobile devices like iPads, Androids, and other mobile venues. And all courses listed on the 'QUIZ ONLY' catalog page can be VIEWED, PRINTED, AND DOWNLOADED FOR FREE.
'QUIZ ONLY' COURSES have rapidly become our most popular course format. On the 'Quiz Only' catalog page, you can view and print the course materials and a copy of the quiz for FREE, before you decide if you want to enroll in the course. You pay ONLY if you decide to take the quiz to earn a certificate - and if you have an Annual Subscription, you enroll for FREE. Click here to go to our catalog page for Quiz Only courses.
WE ALSO OFFER SLIDE SHOW FORMATS, INCLUDING ADOBE FLASH AND PDF VERSIONS: Visual only, no audio, and these are self-paced. Move forward or backward at your own speed. These Adobe Flash slide shows include those such as our Aging Course 4G course, our Ethics Courses 3D and 4D, and all of the courses in our Managed Care Catalog. NOTE: Aging 4G and Ethics 4D and 3D, and Managed Care 1B are now offered in BOTH FLASH AND PDF - especially good for those of you who want to view the course on a MOBILE DEVICE.
If you want, you can watch the Adobe Flash demos of these courses here:
To see all of the course topics that we currently offer on the site: Please click COURSES on our tool bar, and then scroll through the drop-down list, clicking any that interest you.

LICENSES AND STATES
In addition to our Texas, California, Florida, Alabama, and NBCC CE Provider certifications, our CEUs and CE courses are accepted IN ALMOST EVERY STATE by Professional Counselor and LMFT Boards, and by numerous Social Worker Boards. All courses on our site are now pre-approved for PDH credit by EACC, and 95% of the courses on our site are approved by Texas Certification Board of Addition Professionals (TCBAP) and TAAP. Because we are a CE Provider for TAAP, our course credits are automatically accepted by NAADAC.
Here's a partial list of licenses found in the states which either APPROVE our CEUs automatically, or in which we meet all PUBLISHED criteria for 'Accepted Sources for CE Credit':
Professional Counselors - LPC, PLPC, PC, APC, LPCC, LPCA, CPC, LPCP, LCPC, LPCMH, LMHC, California SCHOOL PSYCHOLOGISTS (LEP), LCMHC, LMHP, PCMHC, LIMHP, PC, APC, LMHC, MHSP, LGPC, RIC, RP

Social Workers - LCSW, LICSW, LGSW, CSW, APSW, LSW, LSWA, LISW, LMSW, LBSW, SWA, SWT

Marriage and Family Therapists - LMFT, MFT, IMFT, CMFT, AMFT

Substance Abuse Counselors - AADC, CCDS, CCS, LSAT, CSAC, LCDP, LADC, LADAC, LCDC, LPAT

Pastoral Counselors (CPT, PC), Art Therapists, School Counselors, and more!
NOTE: Even if YOUR license is not listed on our interactive map, most states accept our Continuing Education courses and CEU credits based upon our CE Provider status with Licensing and Certification Boards in Texas, California, Alabama, and Florida, our national NBCC certification, and our international EACC PDH certification.
All of the courses on our site are accepted in California, Texas, Florida, Alabama, Missouri, New Mexico, Delaware, New Jersey, Alaska, Kentucky, Maryland, Wisconsin, Connecticut, Maine, Tennessee, Kansas, Minnesota, North Dakota, Ohio, Arizona, Idaho, Iowa, New Hampshire, Washington, Wyoming, North Carolina, Virginia, West Virginia, Kentucky, Louisiana, South Carolina, South Dakota, Georgia, Oklahoma, Utah, Pennsylvania, Vermont, Illinois, Montana, Oregon, Alaska, Indiana, and District of Columbia (DC).
PLEASE NOTE: After you purchase an Annual Subscription, you must be LOGGED IN TO YOUR 'My Home Page' BEFORE YOU CLICK THE 'SIGN UP NOW' button in the catalog. Otherwise, the system won't know who you are, and will ask you to pay.
Thanks for visiting CEU By Net!
All content on this site is Copyright (c) 2006-2011 by Pendragon Associates and/or CEU by Net