Welcome to CEU By Net. We Offer Online Courses and CEUs for Domestic Violence and Family Intervention, for Mental Health and Addiction Counselors and Other Professionals.
These Courses Utilize a CBT Approach to Therapeutic Intervention in Domestic Violence and Uncontrolled Anger Which Occurs within the Family, on the Job, in the Legal System, in Community Relationships, and in War Zone Veterans. PTSD, SUDs, and Misuse of Alcohol Are Frequent Precursors to Domestic Violence.
Counseling for Couples and Families, Group Therapy for Anger and SUDs, and Innovative CBT Approaches for Child and Adolescent Acute and Complex Traumatic Stress Are Featured in Our Domestic Violence Catalog.
NOTE: The 'Trauma and Crisis' Catalog has a different set of courses.
Go there now?
These Courses Are Approved for Credit Hours and CEUs By Florida CE Broker, California BBS, NBCC and EACC for Counselors and CEAPs, NAADAC, IC&RC, Florida Certification Board, TCBAP-TAAP and CCAPP for Addiction, and most State Mental Health Licensing Boards. Check Our Information for Your State Here.
Courses in this catalog focus upon CBT strategies for anger and violence in multiple client scenarios, including War Zone Veterans with PTSD; couples and families with unacknowledged problem drinking; families coping with HIV-AIDS, in which the adolescent may be the perpetrator or the victim of domestic violence; and individuals whose Substance Use Disorder has created anger management issues in the home, on the job, and in the community.
We also present a course recently published by the National Center for Child Traumatic Stress offers structured approaches to the treatment of trauma and regaining resiliency within the family as a unit and individually with affected children and adolescents.
Acute Traumatic Stress is approached differently than Complex Trauma in children and adolescents. Such youth have experienced chronic and ongoing mistreatment, abuse, unrelenting uncertainty and insecurity, or have survived a trauma which 'doesn't end' following mass tragedy or the aftermath of a natural disaster.
---
Quick Summaries of Each Course
CBT THERAPY AND ALCOHOL:

Two of the courses in this category (Courses 5H and 4J) are designed as professional training manuals for assessment and CBT-oriented treatment of families, couples, and groups with issues of misuse of alcohol and other substances, poor anger management, domestic violence, interpersonal conflict, and faulty communication.
FAMILIES AND HIV:

Course 2H focuses upon the unique treatment issues involved in working with an adolescent with HIV and his family, and/or a parent or caretaker who is afflicted with HIV or AIDS with children in the household. Domestic violence and abuse within the family are addressed with different approaches if the adolescent is the perpetrator vs. the adolescent as the victim of abuse.
COMPLEX TRAUMA AND TRAUMATIC STRESS IN YOUTH.

Course 2J focuses upon treatment of the family unit which has experienced trauma, and also addresses Complex Trauma in children and adolescents. The course presents a guide to assist these youth in the development of resiliency and emotional survival of the trauma.
WAR ZONE VETERANS AND FAMILY:

Two of the courses (5K and 5L) are training manuals for CBT-oriented treatment of Veterans of the Iraq and Afghanistan War Zones, who face unique challenges in the management of 'fight or flight' impulses upon return to home and family.
In addition to anxiety, depression, anger management, and SUDs issues, Middle East Military Veterans are also dealing with the 'silent injuries' inflicted within the War Zone. The strain on spousal, familial, and partner relationships, community re-integration, and workplace functioning is oftentimes severe and can lead to domestic violence, job instability, and legal problems.
FLORIDA:

Regarding Domestic Violence Credit for Florida: Courses 5H and 4J are specifically approved for Domestic Violence in Florida. However, Courses 5K and 5L are approved for Domestic Violence

AND

for General CE Credit, and the courses are numbered separately, depending upon the kind of credit you need. To get Domestic Violence Credit for either Course 5K or 5L, enroll in the course in which the title of the course is preceded by [Florida]. When you enroll in 5K and/or 5L, please read the course description to be sure that you enroll in the right course to get the credit type you need.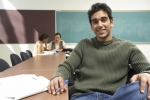 APPROPRIATE FOR . . . These courses are appropriate for LMFTs, LPCs, LPCCs, LMHCs, and other Counselors, Social Workers, CEAPs, and Addiction Professionals. Courses 5H, 4J, 5K, and 5L are specifically designed as training manuals for professionals and may be acceptable in some states for supervisor training.
Course 4J is unique in that it addresses Anger Management in a GROUP THERAPY format, with specific group and homework activities led by the counselor or therapist, with a companion Client Work Book available for free to print, which parallels the Counselor Workbook (the course training material).
APPROVALS:
FLORIDA

: Courses 5H, 4J, 5K and 5L are approved for Domestic Violence in Florida for LMHCs, LCSWs, and LMFTs, and Florida CAPs. Courses 5K and 5L are also approved in the GENERAL category in Florida for all of these licenses and certifications. Go to our Florida Approvals Page for details.
CALIFORNIA:

Every course on our site can be taken for credit by California BBS licensees (LCSW, LPCC, LMFT, and LEP), through our NBCC ACEP certification #6338.

Go to our California Approvals Page for our CE Provider details.
EACC, NBCC, and Most State Licensure Boards

: All of these courses are approved by EACC for CEAP PDHs, and by NBCC for Clock Hours of CE Credit (ACEP #6338), and by multiple State Boards in TX, FL, AL, and all state licensure boards which approve or accept CEU by Net's certifications as 'acceptable sources of CE Credit." Check our State Map for your state.
For Addiction CE:

We are a licensed CE Provider for California CCAPP, Texas TCBAP (an IC&RC Member Board) and Texas TAAP (a pre-approved NAADAC CE Provider). We are also a pre-approved provider for Florida Certification Board and Florida Mental Health Board. Each of these domestic violence and family intervention courses is acceptable for credit by these entities.



Thanks for Visiting Our CE Program Site!
CEU By Net - Pendragon Associates LLC
All content on this site is Copyright (c) 2006-2020 by Pendragon Associates and/or CEU by Net