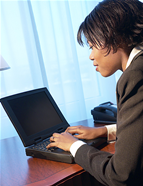 Welcome to CEU By Net! This is Our 'CBT Courses' Page.
Are You a Mental Health or AOD Counselor, Therapist, or Social Worker Who Is Looking for Inexpensive, Relevant Online Continuing Education Credit Hours (CEUs or PDHs) in Cognitive Behavioral Therapy (CBT)?
If So, You Can Get Your CBT Credits Here On This Website. Learn CBT Approaches to Domestic Violence, Anger Management, Post-Deployment Trauma Experienced by Iraq and Afghanistan Veterans, and Family Alcohol Problems. And There's Much More on Our Site, Besides CBT!
Click HERE to go directly to the CBT Course Catalog.
In the catalog, you can read and download a copy of the course materials AND a copy of the quiz FOR FREE, before you decide if you want to enroll in the course. If you want to earn the instantly downloadable CE or PDH Certificate for the course, just enroll and take the quiz. That's all you have to do, with a 'Quiz Only' Course! That's why the 'Quiz Only' courses are so popular!
---
Courses on Our Site Are Approved by Multiple State Boards for Counselors, LMFTs, and Social Workers,

EACC for PDHs

,

NBCC for NCCs and Other Licensed Professionals

, Florida Certification Board and

TCBAP-TAAP (IC&RC and NAADAC)

for Addiction Counselors - and

Are Accepted in Almost Every State for multiple licenses based upon these credentials.
In addition to these clock hours of CBT continuing education, we offer many more credits in multiple areas of clinical interest.
And with the purchase of our

Annual Subscription for $54.95, you can take unlimited courses for one entire year at no additional charge. To view the array of course topics, click COURSES on our menu bar above. You'll see a drop-down list. Click any area that interests you.

Note: FOR THE DEFINITION OF 'CEU' and 'PDH' when earned on this site,

CLICK HERE.

ABOUT OUR CBT COURSES
Our CBT courses include two of our most popular courses (Course 4J and Course 5H - addressing Anger Management, Domestic Violence, and Family Alcohol Problems).
Two very popular courses (Courses 5K and 5L) are manuals for clinicians which present a 'skills-based' cognitive approach to working with Iraq and Afghanistan veterans with Post-Deployment Stress Injuries such as PTSD, Depression, and Substance Use Disorders.
Using cognitive behavioral approaches, veterans are encouraged to structure their own recovery, from the development of the plan to refinement of implementation. The course contains specific approaches which can be matched to various Stress Injuries, as well as alternatives to some of the traditional approaches used in the treatment of PTSD and substance abuse.
These CBT courses are appropriate for Mental Health Counselors, Social Workers, Marriage and Family Therapists, Addiction Alcohol and Drug Counselors, EAP Providers, and other behavioral health providers.

Courses 4J and 5H address the issues of Anger Management, Domestic Violence, conflict in relationships, and the role of alcohol and drugs in each.

Courses 4J and 5H are approved for DOMESTIC VIOLENCE continuing education CEUs in FLORIDA - and are approved for CE Credit by NBCC, multiple Texas State Boards, EACC, Florida CE Broker, California BBS, and Alabama Board for Social Workers .... and are accepted in most other states for most mental health and addiction licenses.

To read a quick overview of courses, you can scan the summary of each course below.
---
Link to Summary of Course 4J - 'Anger Management for Substance Abuse and Mental Health Clients: A Cognitive Behavioral Therapy Manual'.
Link to Summary of Course 5H - 'Alcohol Problems in Intimate Relationships: Identification and Intervention'
THESE TWO COURSES ARE 'QUIZ ONLY' COURSES. What's a 'Quiz Only' Course? We offer a variety of 'Quiz Only' courses which are relevant and applicable to mental health and Substance Abuse treatment providers. With a Quiz Only course, you can view and save and print the course materials AND the quiz FOR FREE, BEFORE YOU DECIDE IF YOU WANT TO ENROLL IN THE COURSE. You pay a fee ONLY if you decide to take the quiz for a certificate. (And if you already have an Annual Subscription, you pay nothing. You simply log in and click the SIGN UP NOW button in the catalog - and you are good to go!)
---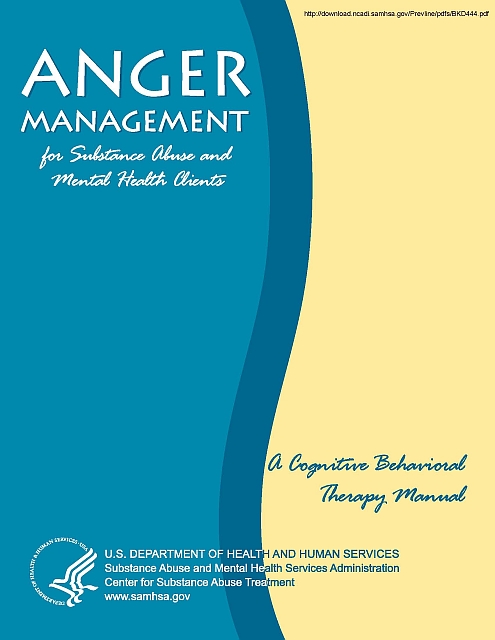 Link to the catalog - Course 4J - 'Anger Management for Substance Abuse and Mental Health Clients: A Cognitive Behavioral Therapy Manual' is appropriate for Mental Health, AOD, and Dual Diagnosis treatment and counseling providers, including any professional or case manager who works with Anger Management issues or Domestic Violence - either short-term or in extended care. This structured approach is particularly appropriate in a group counseling environment.
EAP and other providers may wish to utilize these interventions for clients on a short-term basis in order to intervene and assist affected families - whether the primary client is the perpetrator or the receiver of uncontrolled anger or abuse. In EAP situations, referral to longer-term treatment may be needed, if indicated.
AN IMPORTANT NOTE RE FOREIGN LANGUAGE VERSION OF CLIENT WORKBOOK: There is a Participant Workbook which is for use by group members, which provides group members with a summary of the information presented in each session. You may find and print the Participant Workbook at this web address: http://kap.samhsa.gov/products/manuals/pdfs/anger2.pdf - it's FREE, and may be freely reprinted for use by your clients. THIS CLIENT WORKBOOK IS ALSO PUBLISHED IN SPANISH AND KOREAN. You'll find the links to these alternative language publications in the course description in the catalog.
The approach used in the intervention model described in this training manual is a combined CBT approach that employs relaxation, cognitive thought processes, and communication skills interventions.
The Bottom Line: Readers learn the four types of Cognitive Behavioral Therapy (CBT) interventions most often used when working with anger disorders, and how to implement them, particularly in the context of verbal or physical anger episodes which become abusive or violent toward spouses and other family members, co-workers, and friends.
Link to the catalog - Course 5H - 'Alcohol Problems in Intimate Relationships: Identification and Intervention'.
This study material is a current publication of the NIAAA and the National Institute of Health, intended for education and training purposes.
Domestic violence, infidelity, marital conflict, and financial instability are oftentimes associated with PROBLEM DRINKING. Of significance is the fact that problem drinking which does not necessarily meet the criteria for a formal AOD diagnosis may occur in intimate relationships and families where one or both adult partners engage in abuse or misuse of alcohol.
Because marital conflict, domestic violence, and pending divorce are oftentimes the issues which bring a couple or family into counseling, the the precipitating issue of PROBLEM DRINKING may not surface at the front end - or even until multiple sessions have taken place. Valuable time is oftentimes lost, or the issue overlooked entirely.
This course is an excellent training guide for mental health and addiction counselors, social workers, and marriage and family therapists who are engaged in treatment and intervention with such couples and families.
The primary goal of this course is early detection and recognition of under-the-radar PROBLEM DRINKING, as a precipitating or contributing factor in stressful intimate relationships and in domestic violence and financial instability.
The role of problem drinking in the precipitation of domestic violence, infidelity, financial insecurity, threatened divorce, and other major conflicts between intimate partners and within families is oftentimes overlooked by both the therapist and the clients. This can be particularly true in short-term interventions such as EAP and brief-model modalities.
How to quickly recognize the fact that difficult-to-identify 'problem drinking' is playing a role in the aggression, discord, and trauma? How to surface the issue in resistant clients, when the drinking pattern may not yet be an 'open issue' which meets diagnostic criteria? How to do so without precipitating a premature withdrawal from the intervention or treatment process? This course tells us how.
This open-access study material presents a clear, structured cognitive approach to ASSESSMENT AND TREATMENT of such alcohol-related issues within relationships and families - including multiple standardized and empirically validated ASSESSMENT FORMS which may be printed on your computer for personal use.
NOTE: Interventions for use in the event of DOMESTIC VIOLENCE are very specific in this course. Further, the authors make the point that when it is clear that a primary alcohol problem is present, initiation of AOD treatment or referral of the client(s) elsewhere - for diagnosis, treatment, and assistance of the drinking issues - should be done. Further, that we must ensure that case monitoring and follow-up services occur.
Two New War Zone Veteran Courses, Post-Deployment Trauma Intervention
This course (5K) addresses the ASSESSMENT and TREATMENT of War Zone Stress Injuries, and also presents an excellent explanation of the unique CULTURE of Military Service Units in the War Zone - both while there, and after they are re-deployed to home. This course explores the reason why most War Zone veterans feel that the hard part of the war is 'coming home.' Effective treatment is primarily CBT, helping the Veteran to find his or her own recovery motivation and style.
Course 5L is a companion course to Course 5K. Course 5L works more directly with the nuances of interaction between the provider and the War Zone veteran - including how to avoid iatrogenic effects (unintentional injury or worsening of the client's condition). Effective treatment is primarily CBT, helping the Veteran to find his or her own recovery motivation and approach to reducing the effects of post-deployment Stress Injuries. The CULTURE of the military unit at war is also discussed in more depth. Want a quick preview of Course 5L? Go Here
CEU By Net is a nationally accredited NBCC ACEP and EACC Online Continuing Education Provider. We are also licensed/approved as a CE Provider for multiple Texas, California, Florida, and Alabama State Boards, and are accepted by most other states. To check YOUR STATE, GO HERE. Mental Health and Substance Abuse professionals who take our courses hold many licenses, including the following:
Professional Counselors - LPC, LMFT, MFT, AMFT, PLPC, PC, APC, LPCC, LPCA, CPC, LPCP, LCPC, LPCMH, LMHC, LCMHC, LMHP, PCMHC, LIMHP, PC, APC, LMHC, MHSP, LGPC, MFCC, LMFC, MFTI, MFCI, RIC, RP, and other professionals.

Social Workers - LCSW, LSW, LISW, CMSW, CSW, PCMSW, APSW, LMSW, LICSW, LGSW, LAMSW, LSWA, LBSW, SWA, SWT

Marriage and Family Therapists - LMFT, MFT, IMFT, CMFT
Substance Abuse Counselors - LSAT, CSAC, LCDC, LCDP, CADC, LADC, LADAC, LCDC, LPAT
Pastoral Counselors (CPT, PC), Art Therapists, School Counselors, and more!

Thank you for visiting our website!

To see the full range of the topics we cover, click COURSES on the tool bar, and scroll down the drop-down list.
All content on this site is Copyright (c) 2006-2017 by Pendragon Associates and/or CEU by Net