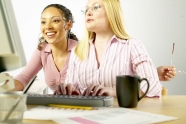 Welcome to CEU By Net! This Is Our 'Online CEUs Certificate' Information Page.
On This Page, You Can Learn How to Do Everything With Your Certificate: How to Earn One. How to Print It. Save It. Email It. Re-download It. Who Approves Our Certificates - and Who Can Earn One. And How to Get FREE CEUs and Credit Hours, Here On This Continuing Education Website.
Note: FOR THE DEFINITION OF 'CEU', 'PDH', and 'CLOCK HOURS' when earned on this site,

CLICK HERE.
Are You Looking for Free Online Courses? Free NBCC approved CE Credit? Free EACC approved CEAP PDH Courses? Free IC & RC and NAADAC CEUs for Addiction and Substance Abuse? Free CEUs for Social Workers, MFTs, LPCs, LMHCs, LMHPs, LCPCs and other counselors, approved or accepted by multiple state boards, in almost every state?
You can take two FREE courses and earn FREE CEUs, NBCC Clock Hours, and PDHs here at CEU By Net. And it's all online - 24/7, nights, weekends, and holidays. Superior Customer Support seven days per week until 10 pm Central Time - including holidays.




You can read every course and every quiz on this website for FREE, BEFORE you decide to enroll in a course - even before you decide if you want to register on our website.
And are you looking for UNLIMITED CEUs at a major discount? We offer more than 100 clock hours of online continuing education - and you can take any and all of the courses that you want for an entire year, for only $54.95. And no, there is no extra charge for the downloadable certificate! And no limitations on which courses you can choose - and no strings attached.
That's correct. Unlimited online CEUs, PDHs, and NBCC Clock Hours with no strings attached and no books to buy - and instant downloadable online certificates with no waiting - for anything. You can do all of th at, here at CEU By Net, for only $54.95 per year.
So consider purchasing our Annual Subscription for Only $54.95. With the Annual Subscription, you can enroll in UNLIMITED online courses, earn unlimited CEUs, PDHs, and NBCC-approved clock hours for one full year from date of purchase, at no additional charge.

We are approved by multiple licensing boards, certification commissions and professional boards. They refer to 'Continuing Education Credits' with difference acronyms and names. We simplify things by awarding CE credits in terms of CLOCK HOURS. You can find out more about that HERE. To learn more about our CERTIFICATES - how to download, print, and even email them - you can return to this page.
---
CEU By Net Is an Approved Provider of Online Mental Health and AOD Continuing Education - Certified by NBCC, EACC, TCBAP-TAAP (IC&RC), NAADAC, and Multiple State Boards. Most State Boards For LPCs and Other Counselors, LMFTs, Drug and Alcohol Counselors, and All Branches the US Military Accept Our CEU Credits Based Upon These Multiple Certifications. The Majority of State Boards for Social Work Will Also Accept Our CEU Credit Hours.
About Our Online CEU (Clock Hour) and PDH Certificates:
Want to see how our courses and certificates actually work on this website? Then try one or both of our FREE COURSES. You can earn two FREE CEUs or PDHs, and get two FREE certificates (earning 1 credit hour per certificate).
One of the two free courses (Course 1B) is a self paced PDF slideshow .... and the other free course (Course 1D) is a 'quiz only' PDF text-style document. Try both, to see how the two different course formats work at CEU By Net. 'Quiz Only' courses are particularly popular.
With all of our 'Quiz Only' courses, you can SAVE, READ and PRINT the course material and the quiz for FREE, before deciding if you want to enroll in the course.

The majority of our courses are found in our 'Quiz Only' category (go HERE to view the list of 'Quiz Only' courses). Everyone can view these courses - including i-devices such as iPhone, Android, iPad, tablets and more. Take our 'Free Course 1D' to see how the process works - without paying a penny to try it.
The other free course (Course 1B) is a self-paced PDF slideshow that is entirely unique. [In fact, you won't see any of our slide show courses anywhere else. We at CEU By Net wrote them and copyrighted them.]
Soon (but not quite yet) you will be able to view ALL of our courses and their quizzes before you decide if you want to enroll in a course - INCLUDING the slideshows!
MORE ON CERTIFICATES: You're perhaps wondering how hard it is to take quizzes and earn certificates here on this site. If so, here's some good information:
Just print a copy of the quiz before you start the course, and mark your answers on the quiz copy as you move through the materials. Take your time to work on the course. There's no rush at our end. Log out if you want, then log back in later. Continue reading and marking answers on your quiz copy as you move along.
Then, when you are ready to take the quiz online, TAKE JUST A COUPLE OF MINUTES TO TRANSFER YOUR ANSWERS from your quiz copy to the online quiz. Then click 'Submit'! Our automated system instantly grades it and gives you the results online, on your screen.
A passing score is 75%. You may take the quiz again immediately, if you don't pass it the first time (although almost everybody does pass it on the first try, because they have been marking answers as they find them in the study document).
Then, when you have passed a quiz, we immediately tell you which questions you missed (if any), as well as the answer you gave, and also the correct answer to the question. That's INTERACTIVE LEARNING.
If you want to know more details about how to print, save, email, and re-download your certificates, just read on, below.
To see what you can do with your certificates, click the links in the box to the left - or click the links that you will find below.
'How-To' for Certificates: You Can Print Them Then and There. And Save Them to Your Computer or a Memory Stick for Later Reference. You Can Re-Download Them At Any Time. You Can Even Email Them to Yourself Or to Someone Else, Directly from Your Screen. It's Very Flexible.
____________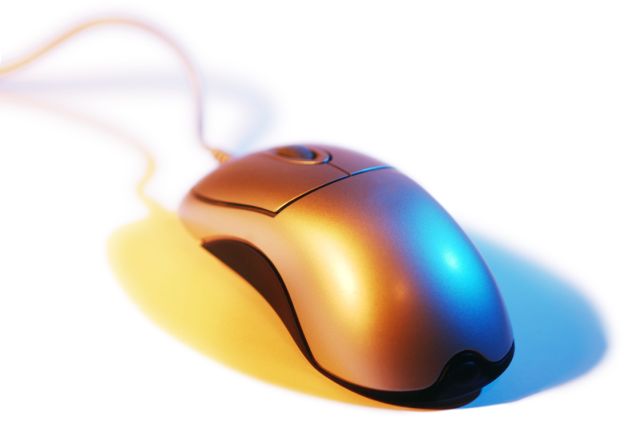 * How to View and Print Your Continuing Education Certificates?
Upon completion of your quiz(zes) AND the submission of the STATE-REQUIRED Feedback form, we automatically show you a 'Congratulations' message with a BLUE LINK to download your certificate. Just click it once, and then again on the next page where it says "Click HERE to download your certificate".
The certificate will appear on your screen. And you can immediately SAVE IT. And PRINT IT. And EMAIL IT. And RE-DOWNLOAD IT, any time, from any computer.
When the certificate appears on your screen, just click FILE on your browser's tool bar, then click PRINT. You're there!
* LOSE YOUR CERTIFICATE, OR NEED TO VIEW OR DOWNLOAD IT LATER?
Here's how to locate and print your certificate if you want to view and print it at a later time: You can re-download these certificates any time.
1. Sign in and you will be on your 'My Home Page' where all your courses are listed.

2. Pick a completed course for which you need a certificate, and click the link.

3. You'll then be on the 'Study Guides and Quizzes' page for that course.

4. Follow the DOWNLOAD YOUR CERTIFICATE link.

* WANT TO EMAIL IT?
Remember that you can download your certificate and print it repeatedly, from any computer at any time. But if for some reason you want to EMAIL it to yourself or someone else, here's how: When your certificate appears on your screen, just email the certificate that you see.
How to do that? Depending upon which PDF reader you are using, you would do one of the following:
(1) Look for the 'mail icon' (which may be a little 'envelope' on the PDF program's tool bar) and click it, and then choose to 'send the file' or 'send the link' through your email program .... OR
(2) You may need to click FILE on your tool bar, and then on the drop-down menu, click SEND, and then SEND PAGE or SEND LINK.

* HOW TO SAVE IT?
When your certificate appears on the screen, do this:
1. Click FILE on your tool bar, and then on the drop-down list, click 'SAVE' or 'SAVE AS' or 'SAVE A COPY'. [On some browsers, you don't have to click 'FILE' first; you will simply see the SAVE A COPY or SAVE AS tabs right there near the top of your browser.]
2. The 'file name' should be visible in the file name field; if not, give it a name.
3. Then save it to a folder on your hard drive, or on a memory stick. THIS IS A PDF FILE TYPE, and you are viewing it and saving it with a PDF Reader like Adobe.
Using this same approach, you may EMAIL the file that you have saved, at any time, to anyone. Or keep it forever, for posterity!
* IF YOU DON'T HAVE A PRINTER? We can mail it to you by regular US Postal Service; all you have to do is request that we do this. Just email us!
And did you know? You can download and print your certificate repeatedly, from ANY COMPUTER, ANYWHERE, ANYTIME.

And if you'd rather that we email the certificate to you? We can email a copy of your certificate to you or to another individual, if you choose. Just let us know BY EMAIL how we can help you.
Details About Our Two FREE COURSES:
We offer two course formats on this website: Text-style documents (as in training manuals and professional publications) and self-paced slide shows. You can take one free course in each of the two formats, to learn about how our site works.
FREE Course 1B introduces you to our slide show format. It's 'Intro to Behavioral Health Programs Within a Managed Care Environment – It's Not Your Grandpa's Chevy'. It awards 1 FREE Credit Hour (1 CEU) and a downloadable instant CE certificate.
Click the red image to your right, to read details about Free Course 1B, and/or to enroll in the course. For a quick SUMMARY of this course, read on. (And if you want to view a free Ethics slide show demo, click HERE for a preview.)
Free Course 1B - It's Not Your Grandpa's Chevy:
This free course for AOD and Mental Health Counselors, LPCs, Social Workers and LMFTs is a basic but highly informative introduction to the changes brought by Managed Care to the mental health and AOD fields. So what's really changed here, in the delivery of mental health and AOD services? A lot! It's a whole new way to deliver treatment which requires a new way of thinking and documenting. Read more about this course in the catalog. Why not try it now? It's a FREE COURSE! Get a free CEU and learn how our site works at the same time!
Course 1B is a self-paced slideshow offered in both Adobe Flash and in a PDF format so that those with mobile devices can view it. This course addresses the key clinical issues facing providers under the managed care health care reform initiative - a non-traditional course that you won't find anywhere else.
Free Course 1D - 'Substance Abuse: Clinical Issues in Intensive Outpatient Treatment'.
This free course introduces you to the format in which most of our courses appear - i.e., easy to read professional training manuals and journal articles in a PDF format, which you can read, download, and print BEFORE deciding if you want to enroll in the course. You can even read and print a copy of the quiz before deciding to enroll.
Summary of Free Course 1D: This free mini-course is appropriate for Counselors, LPCs, LMFTs, Social Workers and other Mental Health, AOD, and Dual Diagnosis treatment providers. This informative publication SUMMARIZES the current National Guideline for providing Intensive Outpatient Programs to persons with SA-CD-AOD and Dual Diagnosis issues. The Guideline was created by the federal Substance Abuse and Mental Health Services Administration (SAMHSA) and Its Center for Substance Abuse Treatment (CSAT).
___________
Learn More Details About Our ONLINE AOD and Mental Health CEU and PDH Certificates, Below.
What kind of online CEU certificates do we issue? And to whom?
Downloadable Certificates for Our Online CE Courses Are Approved by Social Worker Boards, NBCC, EACC, and Multiple State Boards for Counselors, LMFTs, and AOD Addiction Counselors.
On this site, a 'CEU' is equivalent to one credit hour (one clock hour) - and follows the NBCC standard of 4000 words per clock hour awarded.
We provide credit hour certificates in a PDF Format, with all goals of the course listed and all certifying entities listed. You can download and save these certificates, print them, re-download them, and even email them.
And you DON'T have to fax quizzes in to us, to get your certificate! Our advanced, automated Pendragon Associates database system scores your quizzes and awards your certificates electronically - so you don't have to wait for us to return from lunch or dinner to get that certificate in hand. Our web site is fully automatic, 24/7, 365 days per year.
WHO TAKES OUR COURSES to earn CEUs? Aside from the State Licensing Boards for whom we are a certified CE Provider, we are approved by NBCC and EACC and an IC&RC Member Board (TCBAP-TAAP) - and therefore our Continuing Education Certificates are accepted by most states for most AOD and Mental Health licenses.
We serve LPCs, LPCCs, LMHPs, LMHCs, and other counselors, LMFTs, MFTs, CEAPs, AOD addiction counselors, and other behavioral health professionals from all over the country. More than 10,000 individuals have taken courses on our website.

DOES YOUR STATE ACCEPT OUR CERTIFICATES?

You can jump over to the Interactive Map - click on YOUR state to see if YOUR license is covered.
The information that we have for your State Board is presented there. But remember, we are also approved or automatically accepted by other State Boards and by national organizations such as NAADAC and EACC. These credentials are important, too! Based upon our multiple certifications outside of your state, CEU By Net may be an 'acceptable source' for continuing education.
For example: Because we are a certified provider for an IC&RC Member Board (TCBAP-TAAP in Texas), NAADAC automatically accepts our course credits. And because we are an approved provider for NBCC and for multiple state boards for counselors and social workers, other state boards will automatically accept our CE credits.
State Boards for various license types have approved or accept our courses, in these and other states: Texas, Alabama, California, Florida, New Jersey, Kentucky, New Mexico, Oklahoma, Louisiana, Tennessee, Vermont, Missouri, Delaware, Iowa, Idaho, Utah, Maryland, Maine, Oregon, Montana, Wyoming, Alaska, Ohio, Minnesota, Kansas, Arizona, Connecticut, West Virginia, Virginia, Washington, Pennsylvania, North Dakota, New Hampshire, Massachusetts, Wisconsin, Michigan, Illinois, Indiana, North Carolina, South Carolina, South Dakota, Georgia, District of Columbia (DC), and more - almost every state.
Some licenses for which we provide online CEUs and certificates include LPC LMFT MFT LCSW LMSW LCDC, MFT, LPCC, LEP, CP, CPC, LCPC, LGPC, LPCMH, LMHC, LMHP, PLCP, LPCA, LCDP, LPAT, AADC, CCDS, CCS, CAP, MHSP, CSW, LAMSW, APSW, LBSW, LMSW, LAMSW, LSW, LSWA, LICSW, LGSW, LISW, SWA, SWT, RIC, RP, MFTI, Pastoral Therapists and Counselors, and more.
Try Our 'Quiz Only' Courses -

including our two new courses 5K and 5L! With these online courses, you can read, download, print, and save the Quiz and the Course Materials for FREE before you decide to enroll. Pay only if you want to take the quiz and earn the certificate!

And please note, unlike many 'quiz only' or 'exam only' courses offered elsewhere on the Internet, you DON'T have to buy a separate book from Amazon or from the CE Provider, prior to taking the quiz. With our Quiz Only courses, you can download course materials FOR FREE on this website - immediately. Then pay only if you want to take the quiz (exam).
Take a look at the 'Quiz Only' Catalog, to see which courses are offered in this format!
We offer many Quiz Only Courses, such as
10 CEUs total, in Courses 5K and 5L - Finding Balance After The War Zone. How to Work Effectively with Veterans of the Iraq and Afghanistan Wars Who Return with PTSD, SUDs, Depression, and 'Silent' Head Injuries
9 CEUs and PDHs in Cognitive Behavioral Therapy (CBT) for Anger Management and AOD-Related Domestic Violence,
---
SUMMARY OF OUR WEBSITE FEATURES
CEU By Net offers interesting AOD and Mental Health Continuing Education Programs - relevant and practical courses for Counselors, Social Workers, LMFTs, MFTs and others who are looking for useful material that you haven't seen several times before. Some of our courses are actually rather unique and non-traditional. And we offer some special features that you have come to expect in online continuing education courses.
What Popular Features Does This Site Offer to Counselors, Social Workers, LMFTs, Some Psychologists Including California LEPs, and Other Mental Health Professionals?
We currently offer 96.5 Credit Hours on this site. The majority of our credit hours are in the 'QUIZ ONLY' category.

You can VIEW and PRINT all of the 'Quiz Only' course materials and a copy of their quizzes for FREE; pay only if you decide to enroll in the course and take the online quiz to earn a certificate. Go here to the 'Quiz Only' Catalog, to see which courses are entirely free to view, download and print.

You can take a couple of FREE Continuing Education Courses, to earn 2 Free CEUs - See how our site works!

You can take online quizzes at your leisure, to earn instant online CEU Certificates. We do not limit you to 30 days, to take your quiz.

You can print a copy of the quiz before you start the course, and use it to mark your answers as you move through the material. Then just transfer your answers to the online quiz, and you're there!

Some of our courses are in an Adobe Flash format. However, most of our courses are in a PDF format, which can be viewed using a mobile device (iPad, iPhone, Android, or other tablet, etc.)
---
Some of Our Most Popular Topics
Our continuing education courses address multiple AOD and Mental Health clinical issues which are quite RELEVANT for Counselors, Social Workers, and Other Therapists. The subject-specific Course Catalogs offer INEXPENSIVE online courses in a variety of subject areas related to mental health and addiction work with multiple populations:
Working with veterans of the Iraq and Afghanistan war zones - and learn why the hardest part of the war is 'coming home'

Victims and survivors of terrorist attacks such a 9/11 and the Lockerbie bombing of Pan Am Flight 103, and mass criminal violence such as school and mall shootings, hostage situations, and the like

Adults, children and adolescents with mental health and/or AOD issues

LGBT adolescent suicide risk and prevention

Cultural competency in LGBT issues and maternal depression,

Families with dual diagnosis AOD and mental health issues, perhaps complicated by domestic violence ....

Geriatric individuals with non-Alzheimer's cognitive impairment and serious behavioral problems

Adults with depression which responds to the Step Therapy Model

Low income women with maternal depression

Persons with concurrent mental health and HIV/AIDS diagnoses

Persons with terminal illness and others with serious life-threatening situations,

Anger management and domestic violence, and more.

We also offer Ethics courses with a decidedly different slant, and

Several courses pertaining to Surviving Managed Care, and

Psychotherapeutic Medication - What Every Mental Health and AOD Counselor Should Know.

Below are DIRECT LINKS to some of the most popular ONLINE Continuing Education courses on our site - all of which earn instantly downloaded State Board, EACC, TCBAP-TAAP (IC&RC), NAADAC, and NBCC Approved Continuing Education Credit Hour CE Certificates (for most of you, it's "CEUs") - including such topics as:
AN OVERVIEW OF COURSE 6A:

Terrorism and Mass Violence: A Training Manual - 6.5 Credit Hours This sponsored course takes a clear and unvarnished look at the immediate and long term traumatic impact of mass violence upon victims and survivors, and upon the professionals who come to their aid, in a Training Manual format.
The first part of the course maintains a focus upon the immediate and long term emotional, physical, behavioral, and cognitive reactions of the victims and survivors to acts of terrorism and mass criminal violence - particularly those events in which the number of dead and injured is massive. Terrorism includes such national tragedies as the 9/11 attack on the World Trade Center, and the Lockerbie bombing of Pan Am Flight 103. Mass criminal violence includes events such as mass shootings and bombings at schools, movie theaters, and political gatherings.
The second part of the course focuses upon the delivery of effective behavioral health intervention, treatment and support services to victims and survivors in the aftermath of a terrorist attack or mass criminal violence - both immediately in the form of crisis intervention, and over an extended period of time. The reactions of both 'first responders' and those who must continue to lend support in the aftermath are also addressed.
This course is appropriate for all human service providers who are called to provide Crisis Intervention and other therapeutic support services in the event of a mass tragedy. This course addresses all aspects of intervention, including the cultural, ethnic, and religious perspectives with adults, children and adolescents, and the elderly - both immediate and long term. The course explains the differences and the similarities in the reaction of victims and survivors to mass criminal violence vs. natural disasters.
---
And here are some Quick Links to PROGRAM AREAS and a few FAQs. The program areas may have several courses to choose from within the topic.
Click This Link and Learn About Our Annual Subscription - You Can Take UNLIMITED CEUs on This Site for One Full Year, For a One-Time Payment of Only $54.95.
In addition to our Annual Subscription for Unlimited CEUs for $54.95, we now offer FREE to VIEW 'Quiz Only' Courses. Read the CE publication and the quiz for free, download it and save it and print it. Then if you want to earn the certificate, pay a small fee and take the quiz to earn a CEU Certificate.
__________________
FLEXI-COURSES --- Q: If I purchase a FlexiCourse that earns a total of, say, four certificates (one certificate for each module in Course 10A - totaling 10 credit hours), do I have to earn ALL of the credits/certificates right now - or can I 'save' some of the credits/certificates for later?
A: At CEU by Net when you purchase a FlexiCourse, you can take up to a full year to earn all of your credits and certificates in your course! It's your choice! take the quizzes for the CE credit(s) that you need right now, and get your certificate(s) for those credits - immediately. THEN take up to one full year after you purchase the course to complete the rest of the quizzes, to earn those certificates when you really NEED them.
Thanks for visiting CEU By Net for Your Mental Health and AOD Continuing Education Needs!
All content on this site is Copyright (c) 2006-2015 by Pendragon Associates and/or CEU by Net