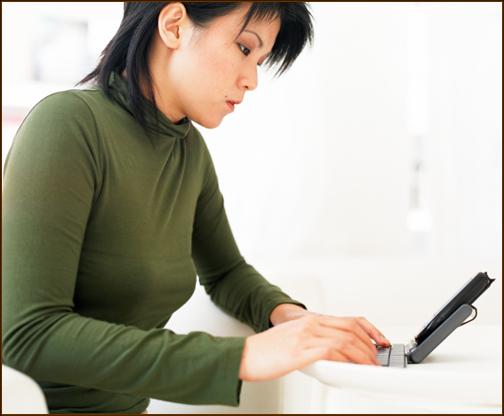 Welcome to CEU By Net. This Is Our 'Courses Overview' Page! Learn About Our Approved Online Courses Here - Including Two Free Courses for Social Workers, LMFTs, Counselors, CEAPs, and Other Mental Health and AOD Providers. And It's ALL Free to Read, Including the Quizzes.
Take a look at our Child and Adolescent Catalog - NEW Course 6J - 'Ending Conversion Therapy for LGBT Youth'.
Our Certificates Are Online and Immediately Downloadable. And - Perhaps Best of All - You Can Enroll in UNLIMITED CE Courses for only $54.95 per Year.
On this website, you can earn more than 100 online credit hours for mental health, substance abuse and addiction. Our course credits are accepted in almost every state for multiple licenses, and we are internationally approved by EACC for PDHs. Check our Interactive Map for your state.
APPROVALS FOR SOCIAL WORKERS: We are a licensed CE Provider for 4 ASWB Social Work Boards (Texas State Board of Social Worker Examiners, Florida CE Broker, Alabama State Board of Social Work Examiners, and California BBS through our NBCC ACEP status). The majority of State Social Work Boards accept our courses for continuing education based upon these and other Certifications. Click here for a list of Social Work boards whose published rules indicate that they will accept our courses, based upon our Social Work certifications in other states, or in some cases, our other national certifications such as NBCC and EACC.
We are also a licensed CE Provider for Texas Association of Addiction Professionals (TAAP - a pre-approved CE provider for NAADAC - and also TCBAP, an IC&RC Member Board). And so our courses are automatically accepted by NAADAC and by IC&RC for all branches of the US Military.
---
What Kind of Online Courses Do We Offer?
We Offer Relevant and Non-Traditional Continuing Education Courses - Some of Which You Won't Find Anywhere Else - Because We Want to Keep Things Interesting. For a List of Our Most Popular Courses, Click Here.
You Can Take Two Free Courses, If You Want to See How Our System Works Before Going Further.
If You Want, You Can Purchase an
Annual Subscription
for Only $54.95, to Earn UNLIMITED CEUs and Course Credits for an Entire Year. No Strings Attached.
And You Can Read and Print ALL of Our Courses and Their Quizzes for FREE, Before You Decide If You Want to Register on the Site or Enroll in the Course. Take a Look At Our Quiz Only Page - ALL of Our Courses Are Now 'Quiz Only'.

It's All Online! Quick and Easy - and Relevant to What You Do. We Offer Online AOD and Mental Health Credit Hours in 2 Formats - PDF Self-Guided Slideshows, and PDF text-based documents.
And best of all, EVERY COURSE and QUIZ ON OUR WEBSITE is Free-to-Read-and-Print, even before you decide to register on the site or to enroll in a course. This applies to our slide show presentations as well as our PDF text documents, professional publications, and training manuals.
Looking for online CBT? We have 9 Credit Hours in CBT courses which focus upon CBT intervention techniques for anger management, domestic violence, and 'below the radar' drinking which occurs in intimate relationships and families.
POPULAR COURSES
Our site looks a bit different than most - and some of our course topics and our presentation style are a bit different, too. We want to keep it interesting. On this site, you'll find such topics as:
No matter how many years you have been in this business, there are legal, ethical, and professional perils awaiting you, when assessing children and adolescents 'on the fly.'
We have recently REVISED ALL OF OUR MANAGED CARE COURSES to include trending Affordable Care Act (ACA) impact upon mental health and addiction. And every course on our site is now in an Adobe PDF format.

It's Interactive Learning!
Take a quick look at an online quiz. This quiz is from our FREE-TO-READ sponsored course on Prevention of Suicide in LGBT Adolescents and Young Adults.
Our approach to quiz development makes reading through online publications much easier! Print a copy of the quiz in advance - and mark answers as you read along. Then transfer your answers to the online quiz - and submit! When you have passed an online quiz, we automatically tell you which questions you missed if any, and give you the correct answer plus the answer you gave. That's interactive learning!
---
What Kind of Customer Support Do We Provide?
We provide superior Customer Support seven days per week, including holidays, until 10 PM Central Time. Please contact us for help if you need it.
Who Can Take Our Courses?
CEU By Net is certified for online CE by NBCC, EACC, TCBAP-TAAP (IC&RC), and Multiple State Boards for Counselors, MFTs, and Social Workers. Most Social Worker Boards recognize our courses as acceptable for continuing education credit because of our multiple ASWB-NASW Affiliated Social Work Licensing Board certifications (i.e., Texas, California, Alabama, and Florida).
We offer unique and inexpensive AOD and Mental Health CE Courses and CEUs which are accepted in most states for Counselors, LMFTs and Social Workers: LPC LPCC LMHC LMHP LPCMH LPCP LCPC LCSW LISW LSW CMSW CSW PCMSW APSW LMSW LICSW LAMSW LGSW LMFT MFT AADC CCDS CCS CAP LCDC LSAT CSAC LCDP LADC LADAC LCDC LPAT - and many more.
---
The Technical Stuff
Our Online CE Quizzes are fast, easy, and dependable. And our CEU certificates are online and instantly downloadable - save it, print it, email it! Re-download it! Re-download certificates whenever you want - no need to track us down if you lose your certificate.
And if you NEED HELP with something - anything - we are just an email away - seven days a week, holidays included, until 10 PM Central Time.

All of our courses are now 'PDF' documents which you can view and download with Adobe Reader and any mobile device, as well as a PC and a MAC. Even our slide shows are in PDF.

And our 'Quiz Only' Free-to-View courses are public domain publications which you can view and print and save FOR FREE as a PDF document - free of charge, NO STRINGS attached.

Our CE Credit Hours are approved by NBCC, EACC, and TCBAP-TAAP (IC&RC), as well as by Multiple State Boards for Counselors, LMFTs, and Social Workers ... and thus are accepted by NAADAC and State Boards in 'Most States' for 'Most Licenses'
---
Important Features of Our Site:
We offer 2 FREE ONLINE COURSES, earning two hours of free CE Credit.
We offer

Unlimited CEUs for an entire year with our Annual Subscription - and it's only $54.95.
Most of our courses are

'Free to View' and save and print - both the course materials AND their quizzes. You

pay only to take the quiz if you decide to enroll in the course.
And we offer consistently outstanding CUSTOMER SERVICE - seven days per week, until 10:00 PM Central Time. Even on holidays.
---
Social Workers, MFTs, CEAPs and Counselors: Are You Looking for Free CEUs?
We offer two free courses - Course 1B and Course 1D - and the number of Credit Hours depends upon your licensing entity [see the catalog for credit hour specifics]. Each awards an instantly downloaded free CE certificate.
So, go ahead! SIGN UP for a FREE COURSE - or sign up for TWO FREE COURSES, if you want to experience both of the formats that we currently offer. See an overview of each free course, below. And you can READ, DOWNLOAD, AND PRINT both of these courses for FREE - even before you register on this website. You will find links to READ FOR FREE in the course descriptions in the catalog.
Course 1B - 'It's Not Your Grandpa's Chevy - Intro to Goals, Clinical Concerns, and Opportunities In Behavioral Health Managed Care and the ACA' - is a slideshow course offered in a PDF format so that those with mobile devices can view it. This course addresses the key documentation issues facing providers who are involved in assessment, diagnosis, and treatment of clients, under the managed care health care reform initiative. This is a 'non-traditional' approved course that you won't find anywhere else.

Course 1D - 'Substance Abuse: Clinical Issues in Intensive Outpatient Treatment' - is a SUMMARY of a larger document published by SAMHSA which addresses assessment, diagnosis, and treatment of substance abuse disorders in an IOP setting. This is one of our 'Quiz Only' Courses - you can print and save the document and the quiz for free, whether you pay the fee to take the quiz and get your certificate, or not!
What Course Formats Do We Offer?
Take a look at our FREE-to-read-and-print, sponsored Journal Publications and Training Manuals. As with EVERY COURSE on our website, you must enroll in the course ONLY if you want to take the quiz to earn a certificate. ('Quiz-Only'). These online, easy to comprehend documents are in a PDF format, and address important clinical topics such as prevention of suicide in LGBT youth, cognitive approaches to Anger Management, Domestic Violence, and Problem Drinking in Couples Therapy, Working with War Zone Veterans, etc.. Many of these are in our MOST POPULAR COURSES list.
One of our most popular courses is also a 'FREE TO READ' PDF-formatted child and adolescent assessment course that you won't find anywhere else. It's authored by CEU By Net. The course comes complete with free downloadable prototype ASSESSMENT FORMS which you can modify for your own use. It's Course 3C - Biopsychosocial and Risk Assessment of Dual Diagnosis Children and Adolescents.
SLIDESHOWS! We offer several popular in-house SLIDESHOW courses - ALL of which are offered in PDF format (Aging 4G, Ethics 3D and 4D, Free Course 1B, and all of our Managed Care courses). You can control how fast you move through slides, skip around, move back, replay, etc.
To watch an Aging Course slide show DEMO or an Ethics Course slide show DEMO CLICK HERE.
What About Our Certificates? We award instant online certificates (which you can print, download, email, and save, and re-access at any time). Our CEU Certificates have all of the information needed for proper credit, including the GOALS of the course you took.

The Majority of Social Worker Licensing Boards Accept Our CE Credits!
CEU By Net's online CE courses are accepted by the majority of state social work boards, on an automatic approval or 'acceptable source' basis.
Social Work Board Rules oftentimes specify that "acceptable sources of continuing education shall include ...." CE providers certified by other Social Work Licensing Boards. And they oftentimes include other national organizations as well - such as the National Board for Certified Counselors (NBCC).
CEU By Net is a certified CE Provider for four State Social Work Boards - Texas, California, Alabama, and Florida - all of which are ASWB Member Boards. And we are a certified CE Provider for NBCC and for EACC, and for an IC&RC Member Board (Texas Certification Board of Addiction Professionals).
Click Here to see the list of some of the State Social Work Boards for which we are an accepted CE Provider.
We are also certified by the National Board for Certified Counselors (NBCC) and EACC, which many State Social Work Boards deem sufficient for automatic acceptance of our CE courses and CE credits.
Immediately below are the State Social Work Examiner Boards for which we are a licensed/certified CE Provider:
In addition to the states for which we are a licensed/certified Social Work CE Provider, CEU By Net meets the requirements which are published by the following Social Work Boards, for acceptable sources of continuing education and for content of courses:
Rhode Island, Missouri, New Mexico, Delaware, Massachusetts, Arizona, New Jersey , Connecticut, Wyoming, Montana, Ohio, Kansas, Idaho, Alaska, Iowa, West Virginia, Virginia, Maine, Washington, Georgia, Nebraska, New Hampshire, Indiana, Louisiana, Pennsylvania, Delaware, District of Columbia (DC), Oregon, Tennessee, Maryland, Utah and others (including those states in which Social Workers have discretion in applicability of the course).

We always encourage Social Workers and all other licensed professionals to check with their licensing board, if they have any questions about approval of our course credits. For example, the Social Work Board of the State of North Carolina is one of the few State Social Work Boards which does not recognize our CE Courses because we are not DIRECTLY APPROVED by ASWB.
State Boards other than those listed above oftentimes give the Social Worker discretion in choosing CE Courses, based upon relevance to licensure.
Social Worker licenses earning CEU credits from our site include LCSWs, LSWs, LISWs, CMSWs, CSWs, PCMSWs, APSWs, LMSWs, LICSWs, LGSWs, LAMSWs, LSWAs, LBSWs, SWAs, SWTs, and more.
What About AOD and Mental Health CEUs for Counselors and MFTs?
Our national NBCC certification as an 'Online Continuing Education Provider' of CE Credit Hours is accepted by almost every state for Counselors and MFTs and many Chemical Dependency Counselors. Many states also recognize our multiple State Board approvals (Texas, Florida, California, and Alabama) and our Certification by the Texas Certification Board of Addiction Professionals (an IC&RC Member Board) and Texas Association of Addiction Professionals (a pre-approved provider for NAADAC). Licenses taking our courses for credit include, for example, LPCs, LCPCs, LPCPs, LMHPs, LMCPCs, LMHCs, AADC, CCS, LSATs, LCDCs, CSACs, LPATs, etc. For a more complete list of licenses, read on.
A More Complete List of Counselor Licenses
Professionals earning CEUs on our site hold a broad range of mental health and addiction licenses: LPC, LMFT, MFT, AMFT, PLPC, PC, APC, LPCC, LPCA, CPC, LPCP, LCPC, LPCMH, LMHC, LCMHC, LMHA, LEP, MFT, PCMHC, LIMHP, PC, APC, LMHC, MHSP, LGPC, MFCC, LMFC, MFTI, MFCI, RIC, RP, LSAT, CSAC, LCDC, LCDP, LADC, LADAC, LCDC, LPAT, and other Addiction Counselors, Pastoral Counselors, and Rehabilitation Counselors with various license designations.
Click your state on the interactive map to see what information we have on your state.
---
Watch the Geriatric Aging Course Demo. And the Ethics Course Demo. Just click the links to see a sample of our non-traditional course materials. NOTE: Both of these courses are NOW offered in a PDF slide show format so that everyone can view them - including those with iPads and other mobile devices.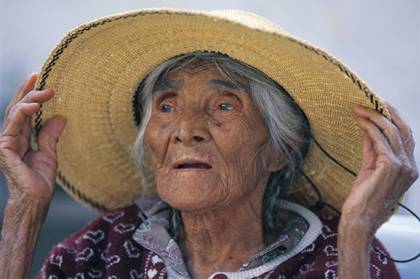 Aging Issues and Treatment Interventions.
We have courses which pertain to treatment interventions with the geriatric population: Our 0000Ethics Course 2D, 'Advance Directives: Assisting with Plans for End of Life Care', and our popular Aging Course 4G which focuses upon cognitive decline and behavioral issues with the geriatric population. You can go directly to the Aging Catalog for these two courses by clicking the name of the course above.
---

Managed Care Courses - How to Survive It
How To Survive Managed Care! Whether Your Contract is Managed By the State, An MCO (HMO, BHO), a Commercial Insurance Plan or Another Entity, This Course Is Relevant. These Courses Are for Private Practitioners As Well As Those Working in the Public Sector Programs (e.g., Medicaid, Affordable Care Act, Community MHMR Centers, etc.).
To go to our Free Course 1B on Managed Care Clinical Issues, click here. It's a great overview of the issues in managed care which impact private practice and agency providers alike, in a slide show format. And you can read the course AND the quizzes for FREE, even before you register on the site.
For the complete list of Managed Care Courses, you can jump to the Managed Care Catalog.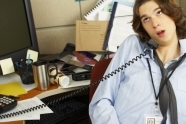 All of our MANAGED CARE COURSES have been NEWLY REVISED - and they are FREE TO READ, in an easy-to-digest slide show format. Enroll in them only if you want to take their quizzes to earn a CE Certificate.
Our MANAGED CARE courses focus upon the oftentimes 'nerve-wracking' scenarios brought about by the 'Managed Health Care' scene - AND NOW the Health Care Reform Laws! These courses are designed to give you 'Quick and Easy Recipes for Managed Care Success' . . . or 1-2-3 directions on 'How To Survive It'.

Health care delivered under a Care Management system requires a significant shift in treatment approach - with new approaches to programming and documentation of the treatment you do.


Managed Care is oftentimes viewed as playing 'Mother May I?' with the Insurance Company or Contractor. These courses teach you how to succeed, in obtaining approval to deliver specific treatments to your clients.


How to AVOID those 'duh!' PROVIDER ERRORS which can COST you big bucks in claims collection.


How to COLLECT YOUR MONEY when the MCO or other insurance manager has erroneously DENIED YOUR CLAIM.


What to be aware of, when working out CONTRACT details with a managed care company - as in 'the potholes' and the 'good stuff. When to say NO, when to say YES, and when to say 'How about if I do THIS?'


The professional, organizational, and CLINICAL CHANGES required of treatment providers under a managed care contract. The clinical issues and implications of RISK BASED CONTRACTING - and what IS the 'risk' that they keep talking about? And is the PROVIDER AT RISK, too - or is it just the Managed Care Company?
Course 1C: That 'Capitation Thing', and YOU! How Cost Containment Affects the Way That You Provide Referral and Treatment Services. - 1 Credit Hour
Are there different kinds of Managed Care contracts? Yes indeed. There's The Good, The Bad, and The Ugly - for the Managed Care companies AND for the providers! Learn how the cost containment approach called 'capitation' can have a major impact upon how you provide assessment, referral, and treatment services.
The Insurance Company's or Contract Manager's Treatment Authorization Process and YOUR Documentation in Client Records .... a.k.a. 'What Can Go WRONG in That Chart?' - 2 Credit Hours

SUMMARY: This course is a nice 'companion piece' to Ethics Courses 3D and 4D - which focus upon the ETHICS of documentation in client records and related issues, when insurance is paying the bill. This Course 2B takes it a step further, in demonstrating the typical 'holes' in clinical records and the 'holes' in the thinking of even the most experienced mental health and AOD practitioners, which must be avoided if you are to pass a clinical review of your treatment records, unscathed.

This material applies to those in private practice who have a Provider Agreement with either a commercial insurance company or an HMO which is administering the State's Medicaid or Medicare plan. Particularly with the coming of the new Federal Health Care Reform, no professional is unaffected, unless they limit their practice to private pay clients.

Much of the material in this short course also relates to how we - as treatment providers who are always at risk of falling into legal and professional potholes - can avoid setting ourselves up for problems which oftentimes result from failure to document crucial issues in our clients' records.

The course also provides a clear explanation about HOW those insurance companies make pre-authorization decisions to APPROVE or DENY your requests for treatment . . . and WHAT you must write in the client's chart to support that authorization. It's all about how to ENSURE that you will be ready when the MCO or State auditors appear at your door.

AVOID RECOUPMENT! Failure to properly DOCUMENT certain details of the client's treatment and his need for treatment is the primary reason for RECOUPMENT (taking back) of funds already paid to you by the government contractor or the insurance company. How we document treatment has CHANGED with the coming of Care Management! This course gives you clear 1-2-3 information about how to document effectively - within the bounds of good professional practice.
An Introduction to Professional & Clinical Issues In Managed Care - Necessary Shifts in Program Design and Treatment Approach - 2 Credit Hours For Mental Health and Addiction Treatment Providers.
Will providers HAVE TO CHANGE WHAT THEY ARE DOING NOW? Yes indeed they will - even if they have long since abandoned the old traditional 'talk therapy in the office' approach and the 28 day programs. Learn to THINK LIKE THE MCO (or other health care insurer, which in some cases may be the State or County health unit).
SUMMARY: This course - 'We Have to Change WHAT?' - focuses upon the IMPACT of the new healthcare industry's goals upon providers, both CLINICALLY and FINANCIALLY - Including how Provider Agreements are changing the way that we do treatment, the managed care contractor's search for new providers, the conflict between a provider's own professional beliefs and ethics vs. the insurance company's Care Management decisions about approval or denial of treatment requests.
Some material related to managed care goals and what we write in treatment records overlaps 2B material, but moves ahead to include professional, clinical, and programmatic changes in store for professionals under managed care. Includes some interesting OPTIONS FOR PROVIDERS in the design of their practices and programs, as part of an insurance or MCO contract. This is a 2 hour online CE course.
- Includes specific, highly practical clinical examples of the 'Four Core Concepts' that determine approval or denial of treatment requests - which therefore are critical elements within treatment record documentation: 1) Medical Necessity of Treatment, 2) Current Functionality, 3) Treatment Goals and Interventions vis-a-vis Diagnosis and Functionality, and 4) Progress in Response to Treatment, including potential for additional gains or sustained functionality.

This course emphasizes how innovative, non-traditional counseling, case management, and support services can be provided under the new managed care models, particularly for difficult, recidivistic, high-risk clients - a natural fit for EAPs and AOD providers of Dual Diagnosis services.

Although "managed care" has become known as an increasingly "medical" model – necessitating that services be deemed essential to recovery and adaptive functioning – in this course we address the positive changes which this shift has brought to the behavioral health field, as well as the challenges. The 'positives' include flexible home-, job-, and school-based interventions utilizing non-institutional case management and support services for children/adolescents, adults and youth with substance abuse issues, and adults with depression and other mental health problems.

The final lesson in this course focuses upon the details of how Care Management departments make decisions to approve or disapprove requested services, and how these decisions can impact your clients' recovery process. Such understanding is essential in order for EAP service providers to accommodate to this shift in treatment and counseling emphasis.

NOTE: Part of the material in this course is similar to some of the material found in MODULE 201 of both of the FlexiCourses (4A and 5A).

Goals:

1. Intro to goals and objectives of Managed Health Care - a.k.a. 'Why are they doing this to us and our clients?'

2. The Good, The Bad, And The Ugly of Managed Health Care plans, and how to adapt your therapeutic intervention approach constructively.

3. How does the 'Care Management' review process affect the way that we deliver services to clients with mental health and substance abuse issues?

4. Identifying some creative service options for providers to explore which allow more autonomy under a Care Management' system.
Click Here to Go to the Catalog for Course 3B - 'Substance Abuse and Chemical Dependency Treatment - The Big Transition' - 3 Credit Hours
In most states, it's goodbye to flexible addiction Block Grants and other 'open access' State contracts for substance abuse and chemical dependency – which makes access to AOD services even more difficult. This course addresses the 'nitty gritty' of the major CHANGES in SA-CD programs – referral criteria, treatments and interventions available, documentation of need for treatment and response, and philosophy – due to the new health care reform environment. Applies to single AOD diagnosis and to Dual MH-AOD diagnoses.

COURSE 5B: [Temporarily Off-Line]

Negotiating for good professional and clinical options in delivery of care is Job 1 when working within a Health Care Reform environment. What type of flexibility might you or your program have in terms of how you can serve your clients - especially those with more serious mental health and AOD disabilities? This course will give you some good information about that.

You must learn how the Care Manager 'thinks' when making decisions about approval or denial of requests for treatment. This course addresses the basis of those decisions.

GOALS of this course:

1. Review the Issue of "How The Managed Care Company Thinks - What Is 'Medical Necessity of Treatment' At A Practical Level"

2. Understand Why the DOCUMENTATION in your clients' records must reflect the 'Level of Care' decision factors

3. Know how to AVOID making ERRORS that cause providers to lose AUTHORIZATION to provide treatment.

4. Know how to work effectively within a Care Management system, including how to deal with multiple issues which affect the treatment we are allowed to provide to clients and the funding we receive to do it.

5. Review specific EXAMPLES of creative ways of serving CD and Mental Health clients under a Managed System of Care, e.g., instead of repeated detox, unnecessary inpatient admissions, and '28 Day' Programs, offer Non-Medical 23 Hour Observation and more Day and Evening Intensive Outpatient Programs (IOP) for adults, and more Intensive Home- and School-Based treatment for children and adolescents.

6. Know to seek expanded credentialing flexibility wherever clinically appropriate (crucial for AOD).

Also learn when providers need to say NO to an MCO, when to say YES, and when to say 'How about if I do THIS?' Examples of some good alternative options to pursue with a managed care company, including expanded CREDENTIALING flexibility -- which is especially critical for AOD service providers.

Go Here to Read About Our 'FlexiCourses' - Earn Multiple Certificates in a single Managed Care Course.

Thanks for Visiting CEU By Net!
All content on this site is Copyright (c) 2006-2017 by Pendragon Associates and/or CEU by Net